脈衝染料雷射 Pulse Dye Laser System
脈衝染料雷射常用在血管及色素病變的治療,血液中的紅血球具有含氧血紅素,可吸收脈衝式染料雷射595nm的波長,以此波長的雷射光讓血液中的血管吸收熱能,進而達到選擇性破壞血管的目的,讓血管凝結收縮。
因為傳統染料雷射脈衝時間短、瞬間能量強,容易導致血管受熱不均或破裂的狀況發生,因此產生瘀青的風險較高。不同於傳統的染料雷射,脈衝染料雷射延長的脈衝時間,對目標物更能溫和性的加熱,避免快速加熱對血管造成機械式的傷害,大幅降低術後的恢復期。
Pulse Dye Laser System
Pulse dye lasers are commonly used in the treatment of blood vessels and pigment disorders. Red blood cells contain oxygenated hemoglobin, which can absorb a wavelength of 595 nm from pulse dye lasers. By using this laser wavelength, the blood vessels can absorb thermal energy, allowing for the selective destruction of the target blood vessels, causing them to coagulate and contract.
Traditional dye lasers have short pulse durations and high instantaneous energy, which can potentially lead to uneven heating or rupture of blood vessels, resulting in a higher risk of bruising. Unlike traditional dye lasers, pulse dye lasers have extended pulse durations that can gently heat the target, avoiding mechanical damage to the blood vessels caused by rapid heating and significantly reducing the recovery period after the treatment.
染料雷射治療過程
1.在雷射擊發前會先噴灑冷媒降低表皮溫度。
2.表皮層有低溫保護,再透過雷射光源破壞收縮血管絲,過程中減少造成熱傷害。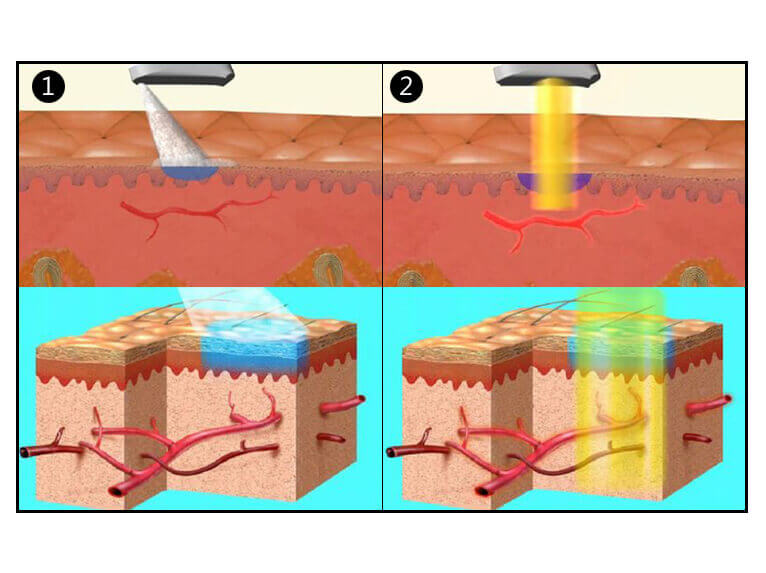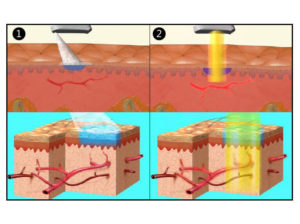 Dye Laser Treatment Process
1.Before beginning the laser firing process, a cryogen is sprayed to lower the temperature of the epidermis.
2.The epidermal layer is protected by this cooling method, and the laser light source is used to destroy the contracted blood vessels while reducing heat damage during the process.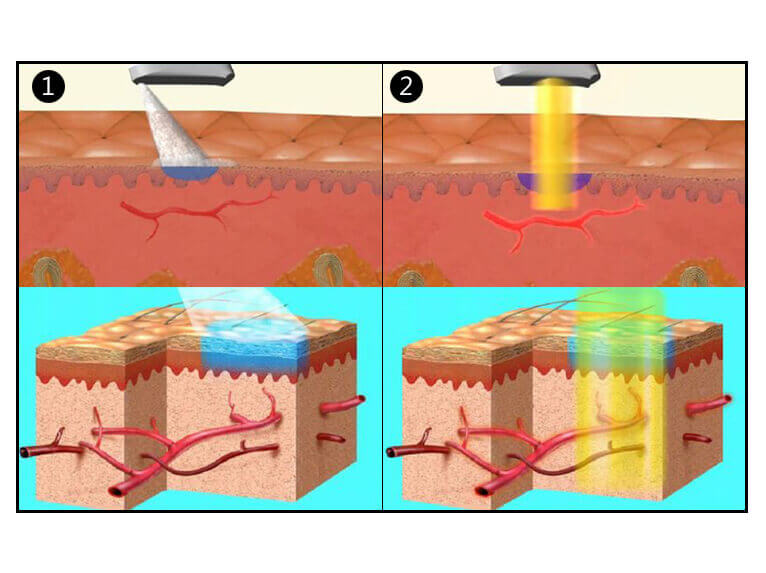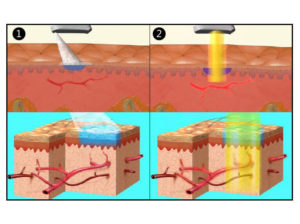 適應症
青春痘:作用發紅的區域,使表淺微血管收縮與凝集,短時間改善發炎性青春痘與紅色痘疤。
血管性問題:黑眼圈、微血管擴張、酒糟、葡萄酒色斑、臉部潮紅血管等
Suitable for Targeting
Acne:Acts on areas of redness, causing superficial capillaries to contract and coagulate, thus, improving the appearance of inflammatory acne and red pimple scars in a short time.
Vascular problems:Dark circles, dilated capillaries, rosacea, port-wine stains, vascular rosacea, and other vascular problems.
Vbeam Perfecta Picosecond Laser Treatments
Dr. William Ko—Chief Medical Technology Officer at Le-Renouveau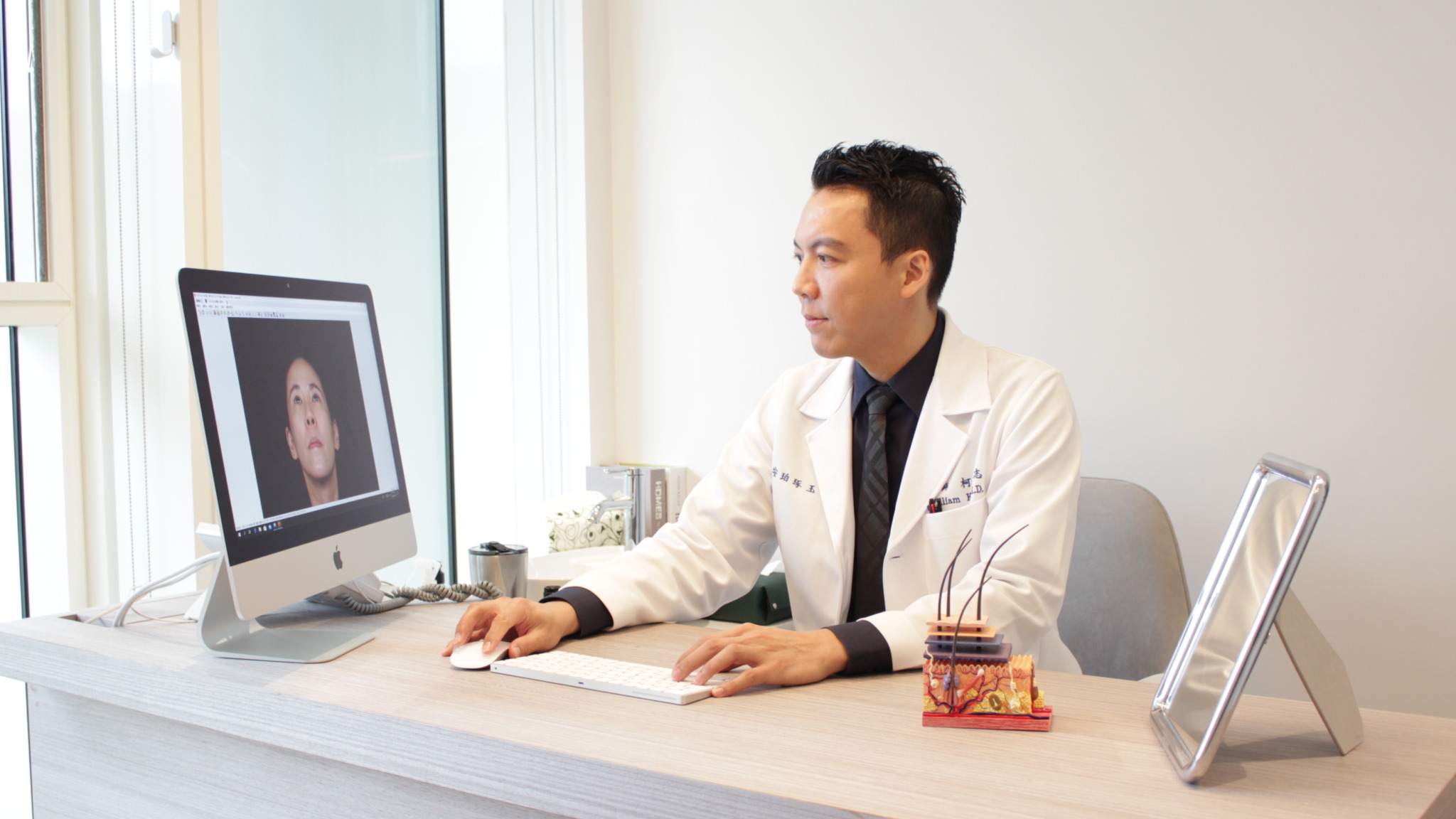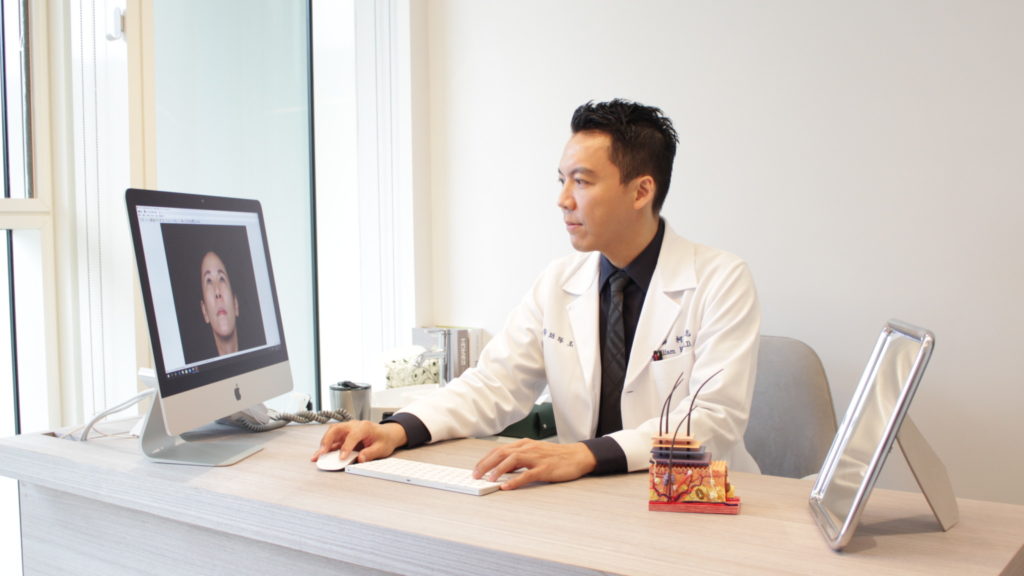 Even with a consistent skincare routine, many individuals seeking beauty treatments in the clinic continue to experience problems such as acne scars, blemishes, and closed comedones. In some cases, they notice that their skin's capacity to absorb skincare products has diminished, prompting them to seek medical aesthetic assistance to address these issues.
The causes of problematic skin are often complex, so there is also often more than one solution available.
Regarding laser treatments, the most common approach in the industry involves using a single laser machine to address all types of skin problems. However, this practice falls short of providing treatments that cater to patients' individual needs since skin type, daily routine, and skincare habits differ among people. As a result, the ideal treatment duration is also unique to each person.
Dr. Ko's go-to laser therapy technique in clinical settings is a fully-customized and comprehensive approach that maximizes particular benefits of the latest technology in picosecond and dye lasers, enabling it to effectively address a wide range of skin problem!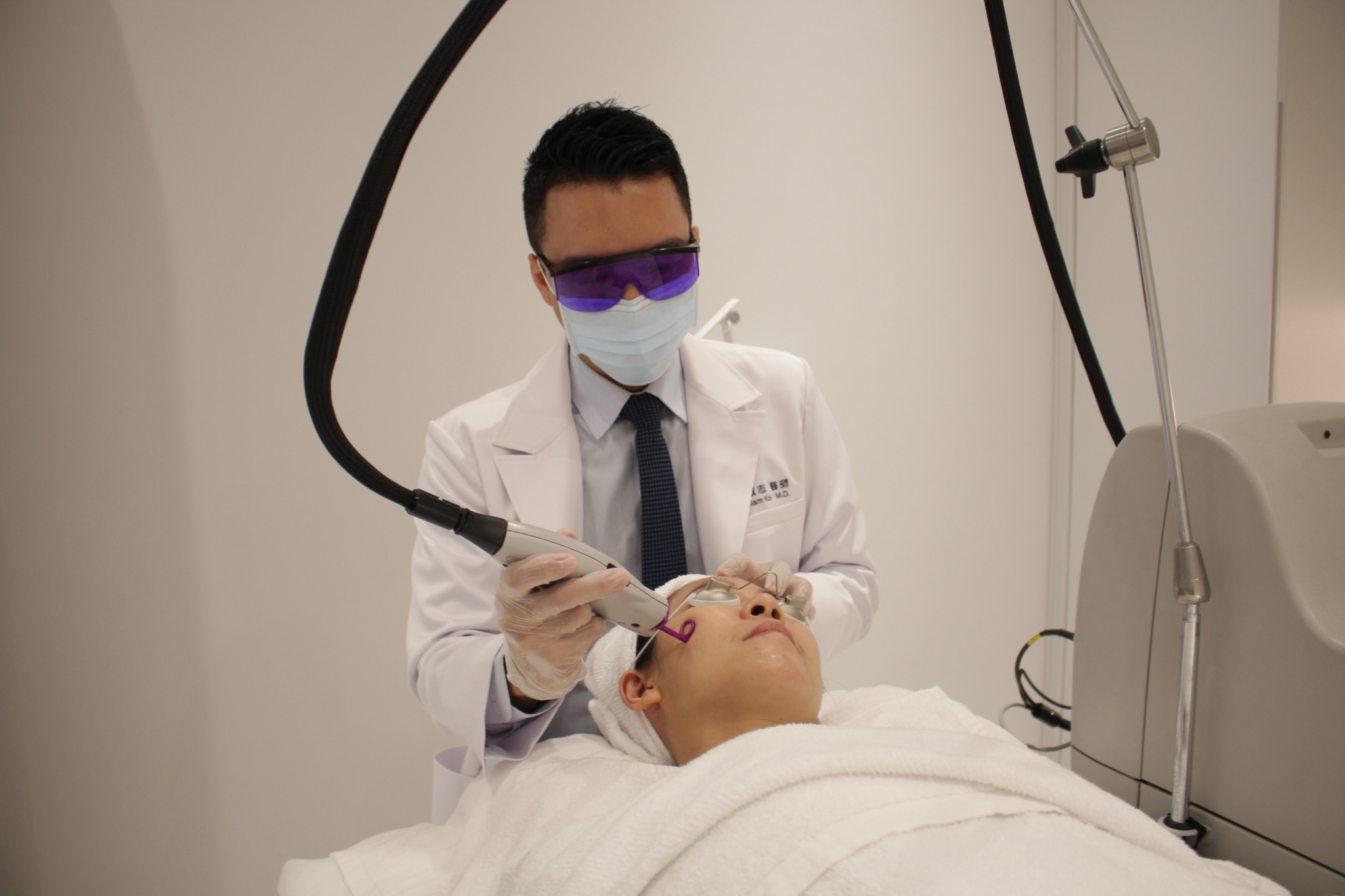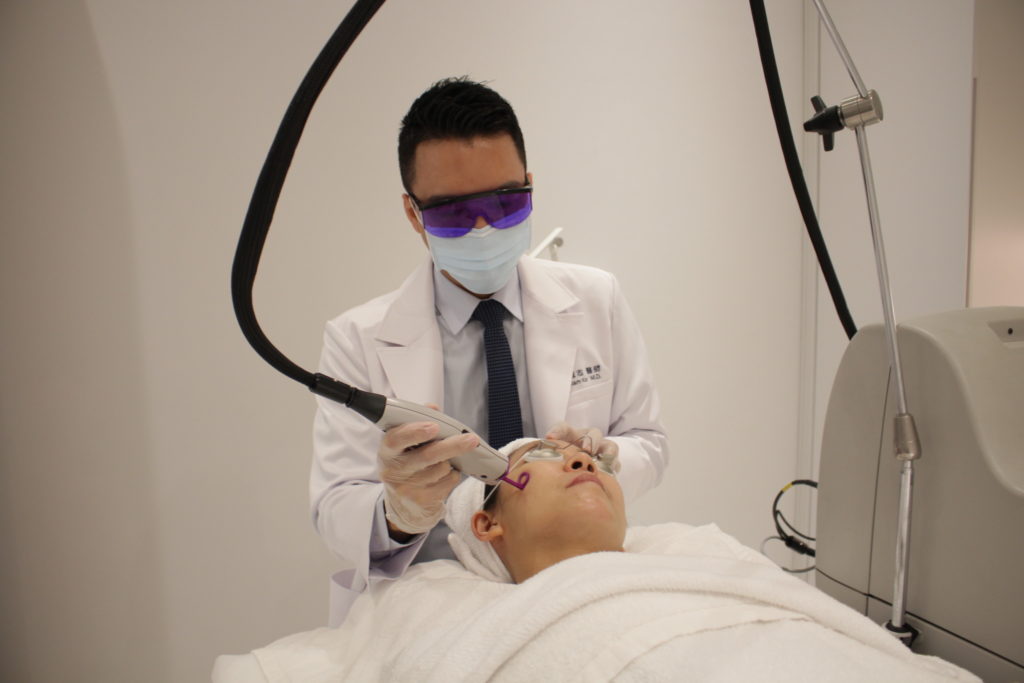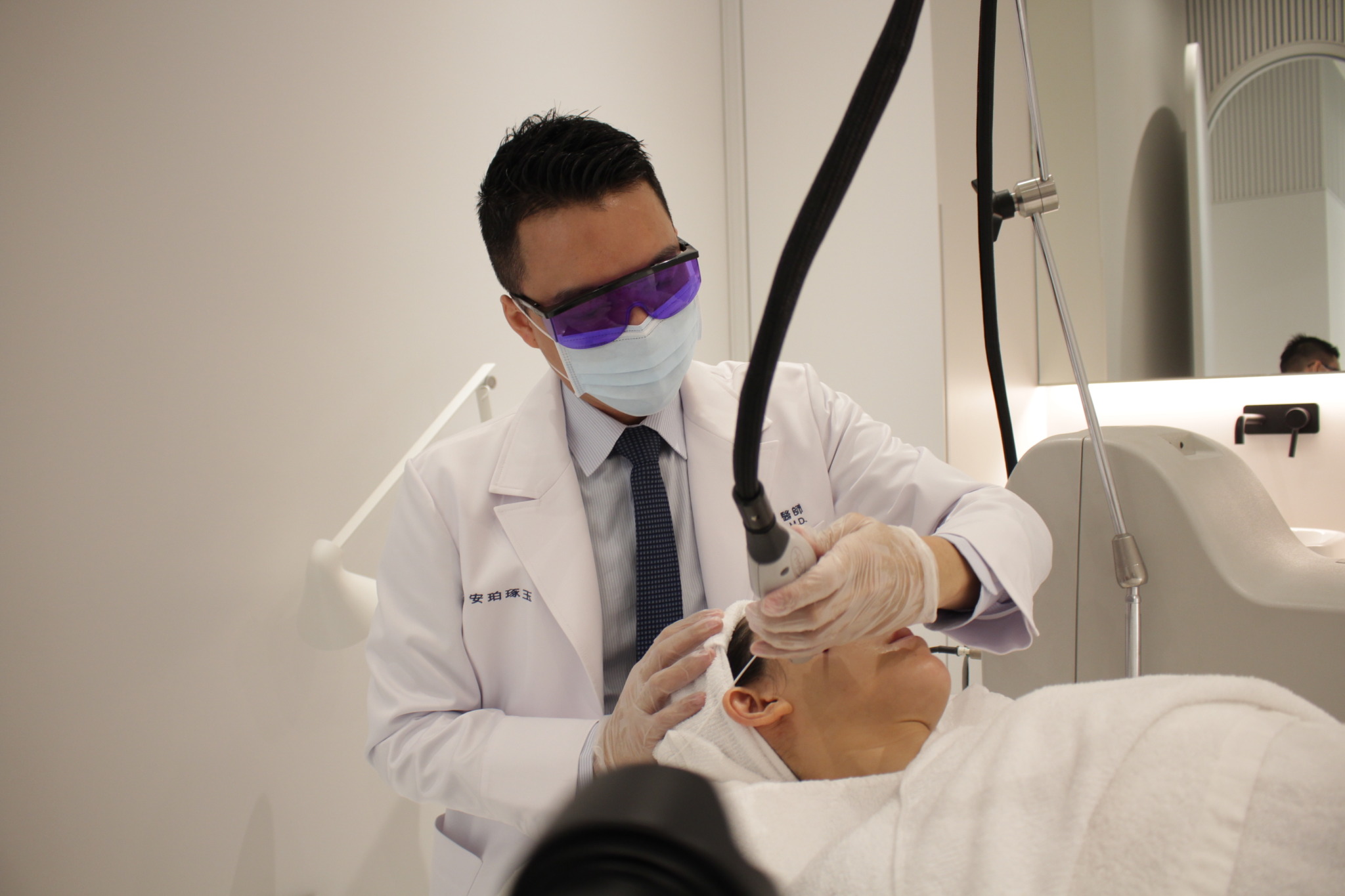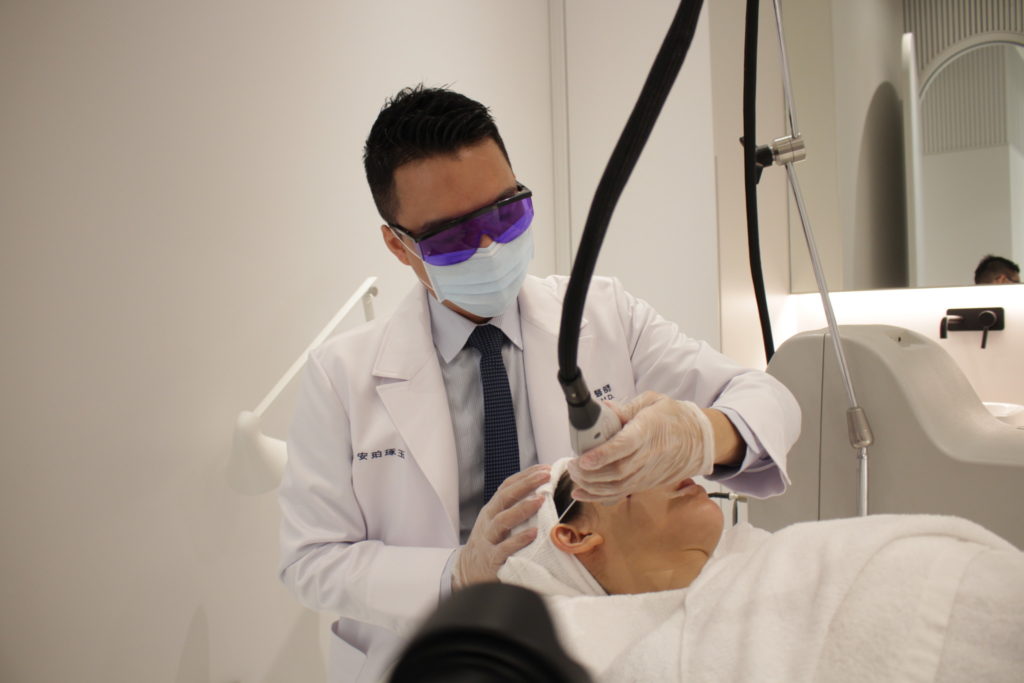 What is a picosecond laser? Picosecond is a unit of time, with 1 picosecond equal to one trillionth (10 to the power of −12) of a second. Picosecond lasers shorten the pulse duration of the laser, reducing heat damage to the skin and the postoperative recovery time. Moreover, picosecond lasers help prevent skin tone from darkening again. The light shockwave generated by picosecond laser can break down pigments, achieving anti-aging effects such as skin whitening and texture improvement.
Dye lasers primarily target hemoglobin staining under the skin, such as dilated blood vessels, red acne scars, and skin redness. Le-Renouveau's new generation of dye laser treatment differs from the traditional ones due to its ability to gently heat the target area, thus avoiding damage caused by rapid heating of the blood vessels. This significantly results in a reduced postoperative recovery time and a much more effective treatment.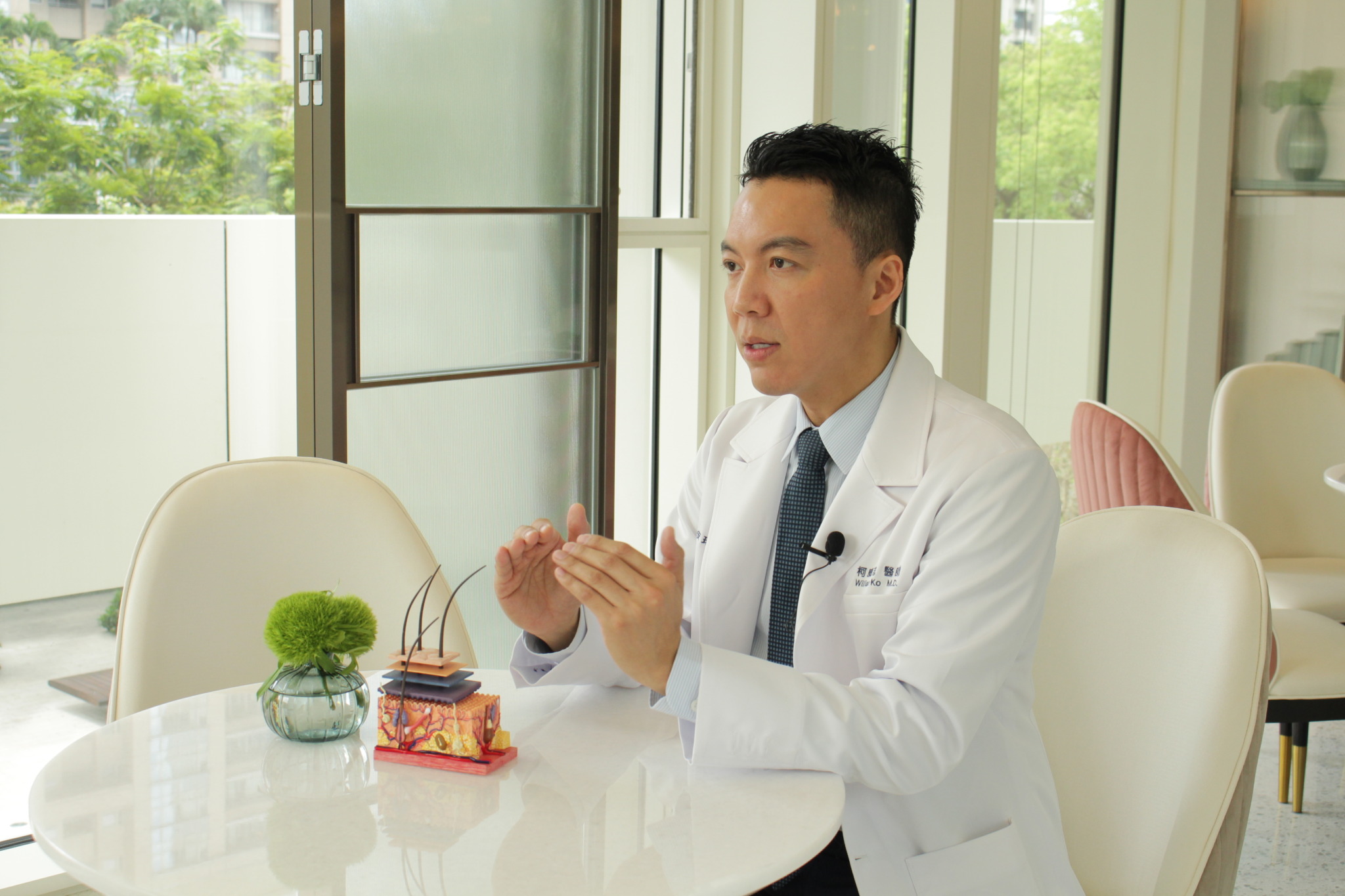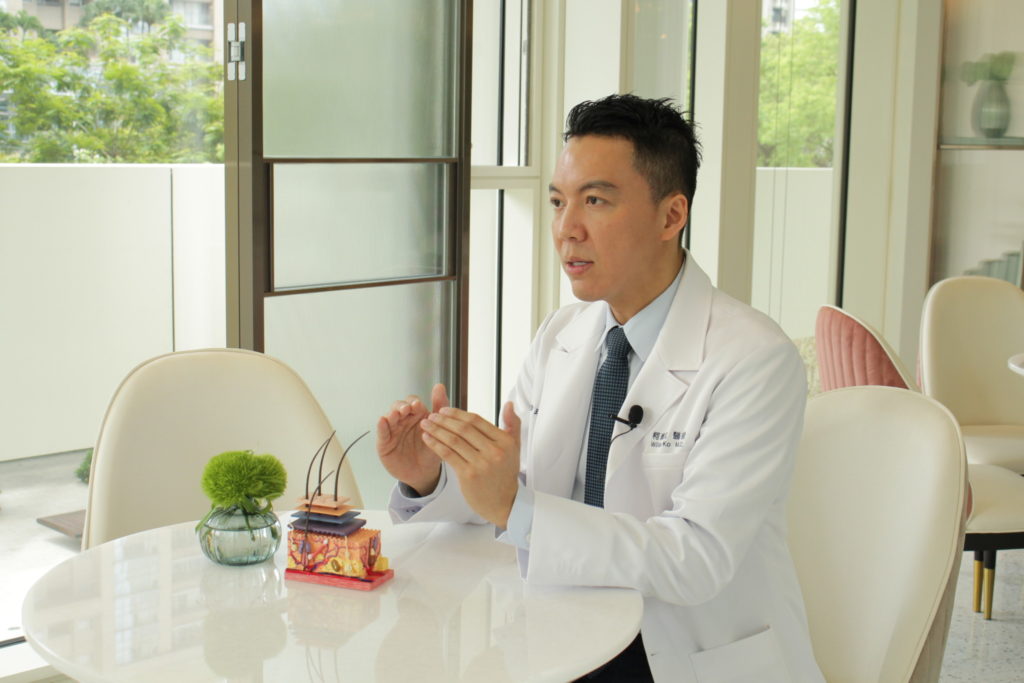 Although picosecond lasers are typically used to target pores and spots, and dye lasers are commonly used to target blood vessel pigments, both lasers are capable of removing pigmentation. However, determining the best suited laser for a particular situation relies on the expert judgment by a professional doctor for the most suitable and effective treatment. Dr. Ko's comprehensive skin management program aims to create a personalized plan for every individual, which he has achieved through his years of experience in aesthetic medicine and dermatology. Rather than navigating the overload of information on the internet, you can rely on his professional expertise for guidance for the most natural and confidence-boosting outcome. Let Le-Renouveau help you discover your perfect balance of aesthetic harmony.
1.Avoid excessive sun exposure, use of retinoids, and taking medication which increases photosensitivity one week before the treatment.
2.Avoid exfoliation or chemical peels one week before the treatment. This treatment is also not recommended for pregnant women.
3.One week after the surgery, avoid hot springs, ovens, spas, and going to high-temperature environments, to allow the blood vessels to completely close.
1.During the treatment of blood vessels or acne, some patients may experience slight bruising, which is a normal physiological response and will naturally disappear within a few days.
2.Blood vessels will immediately shrink or disappear after the treatment. Ice packs or pressure can be applied to the area to prevent blood reflux. For the first week after the treatment, try to avoid soaking in hot springs or entering other high-temperature environments to let the blood vessels close completely.
3.To avoid dryness that might occur after the treatment, moisturize and use sunscreen with SPF 30 or above during the day. Additionally, use an umbrella/hat to better protect your skin from the sun.