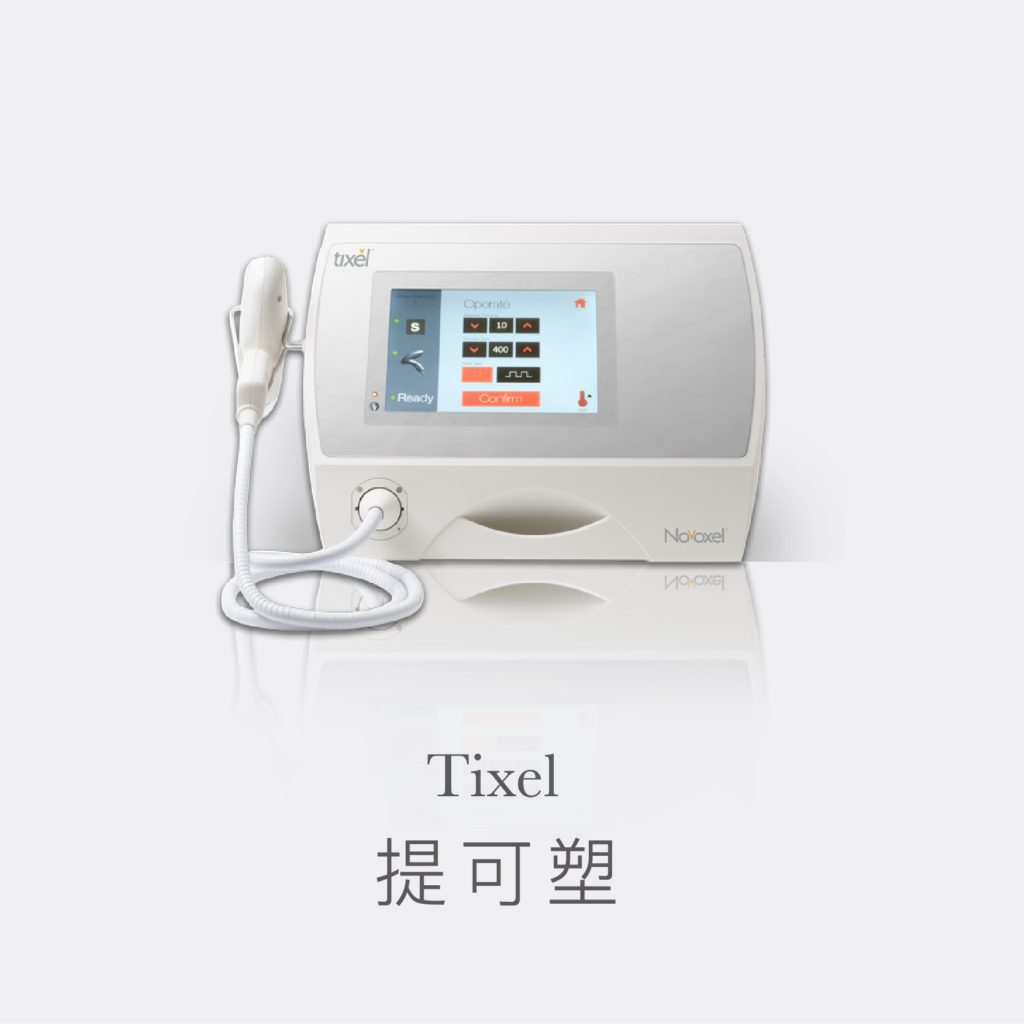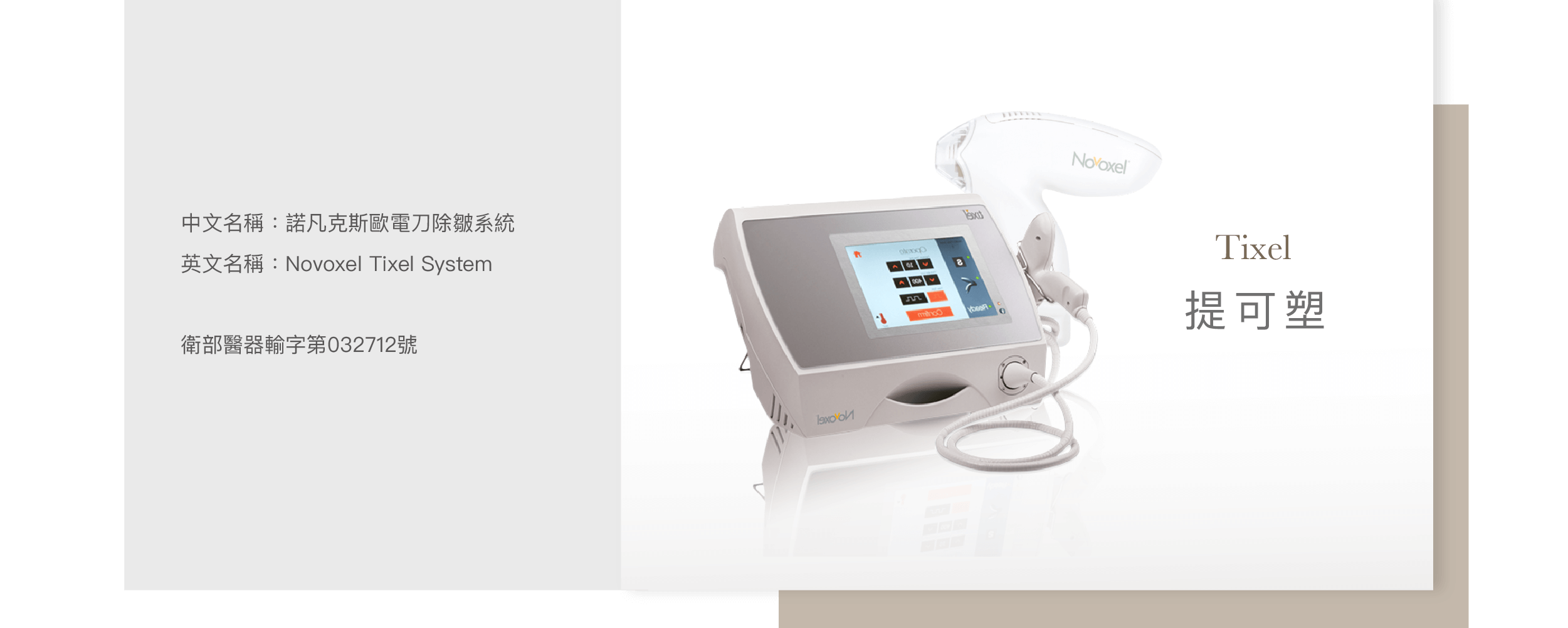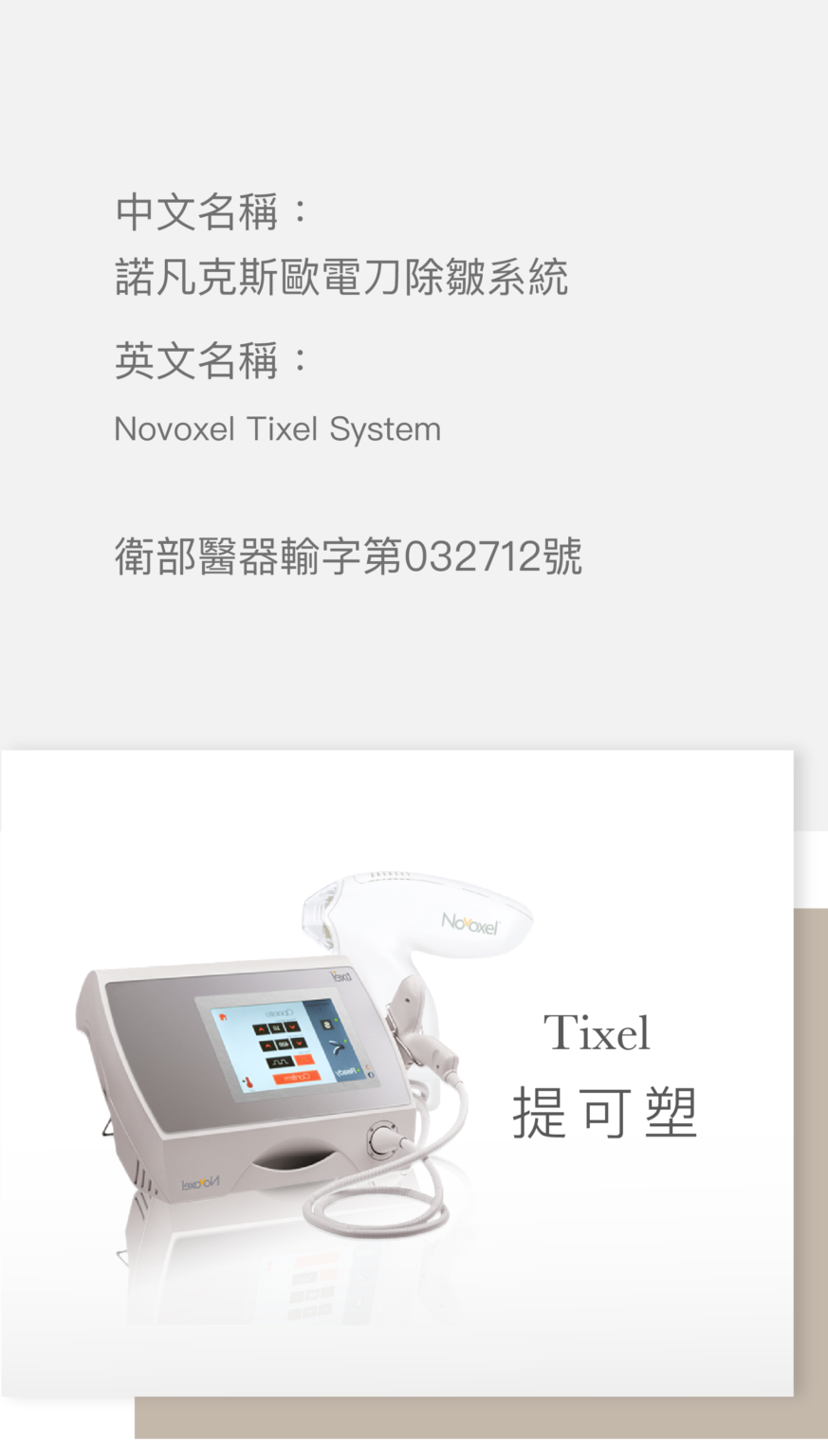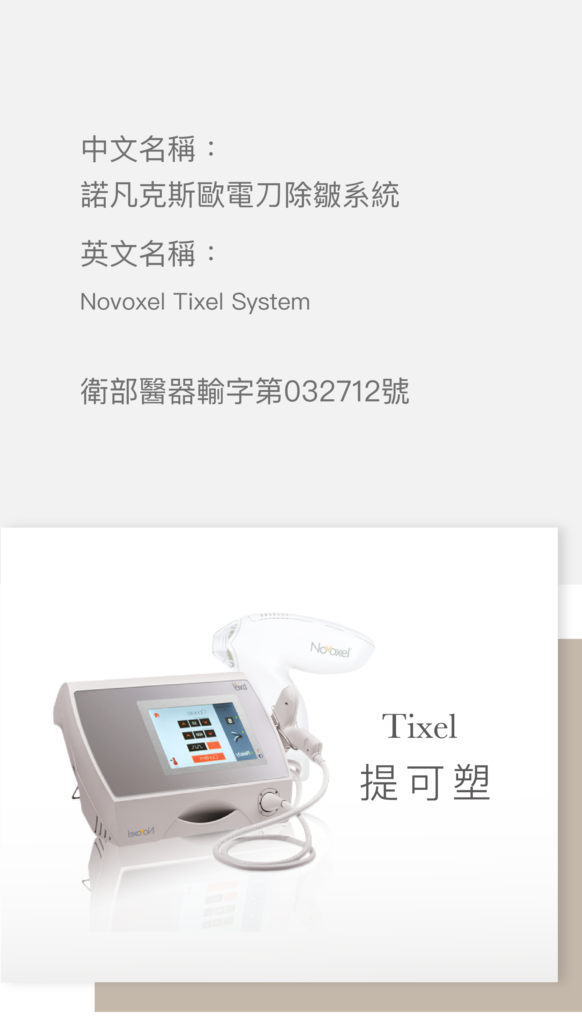 "TMA technology" forges a path for detailed skin maintenance
Tixel utilizes the patented Thermal Mechanical Ablative (TMA) technology developed in collaboration between Israel and Germany. The natural conduction of heat is the principle of the treatment, with needle-shaped cones making direct contact with the skin to deliver heat to the targeted area. This approach effectively addresses concerns, such as wrinkles, neck lines, and stretch marks, while also improving the appearance of the pitted skin, shrinking pores, stimulating collagen production, and achieving a tightening and smoothing effect on fine lines. Traditional light therapy lasers could not be used near the eyes due to concerns about radiation damage; however, Tixel offers precise treatment for both the upper and lower eyelids, without the associated obstacles and side effects. This approach not only minimizes discomfort, pain, and postoperative recovery time but also reduces the probability of darkening of the skin after the surgery.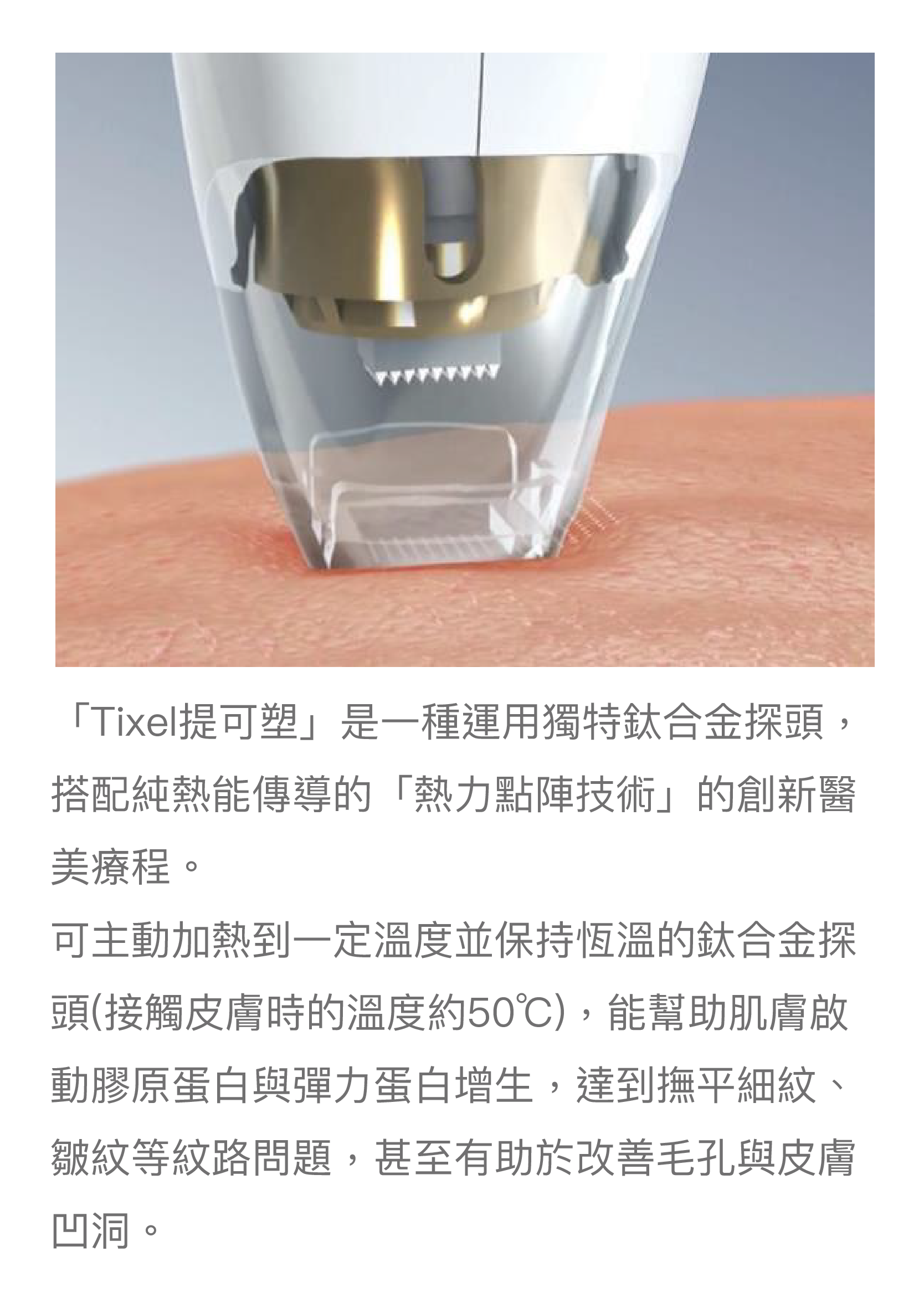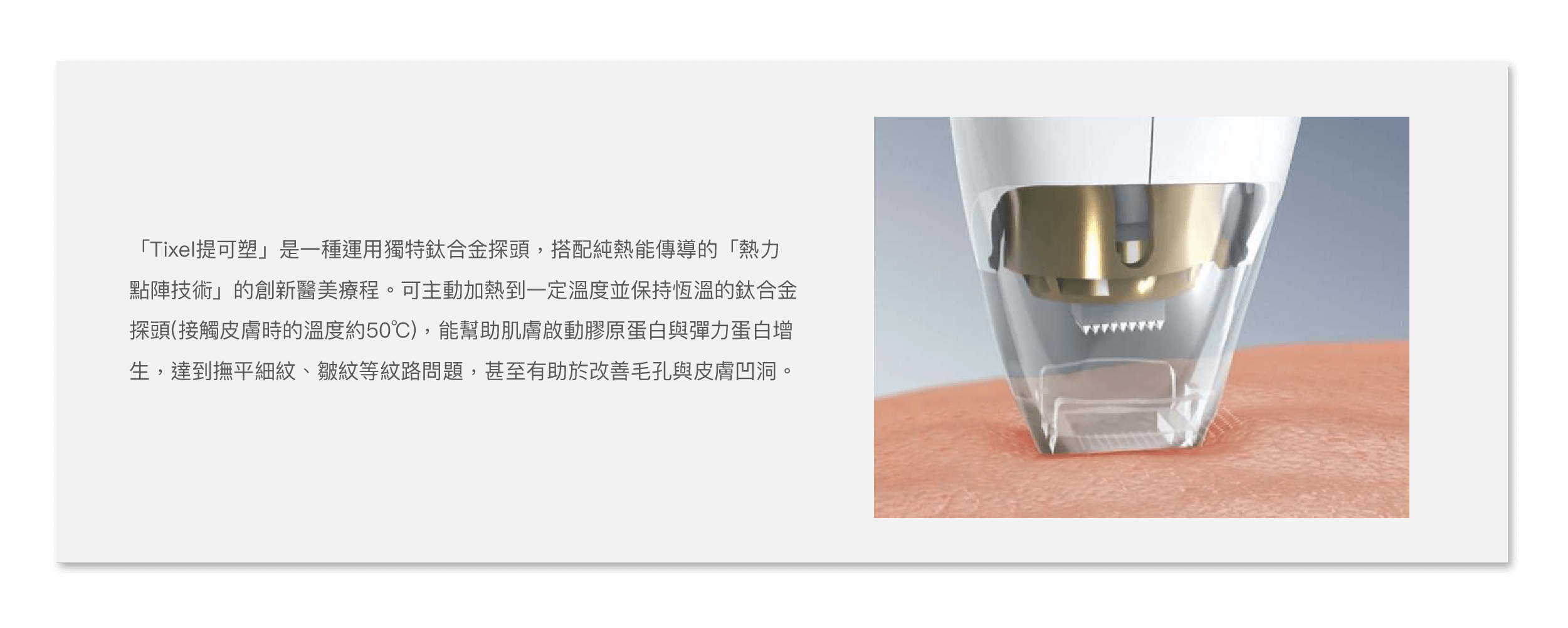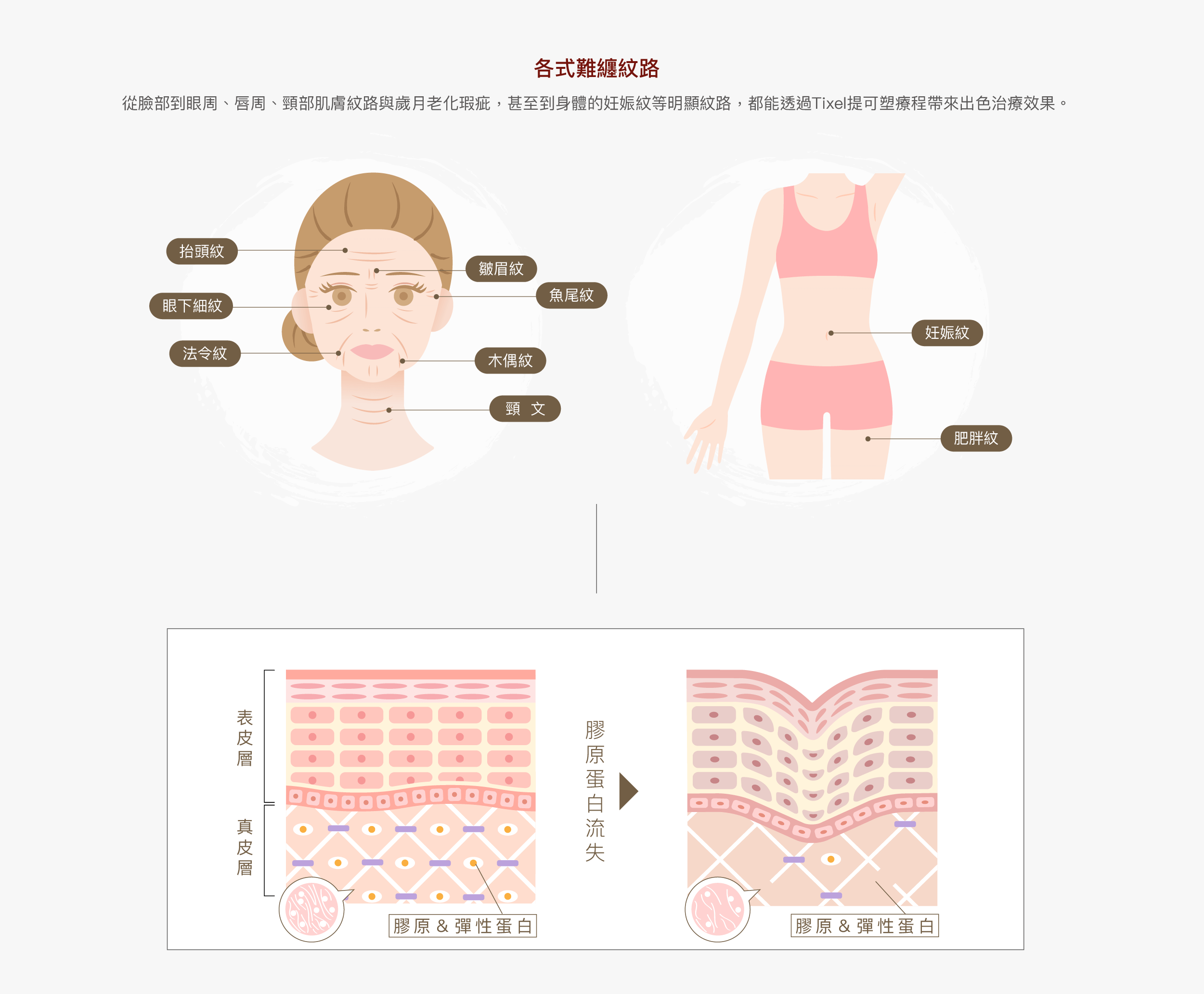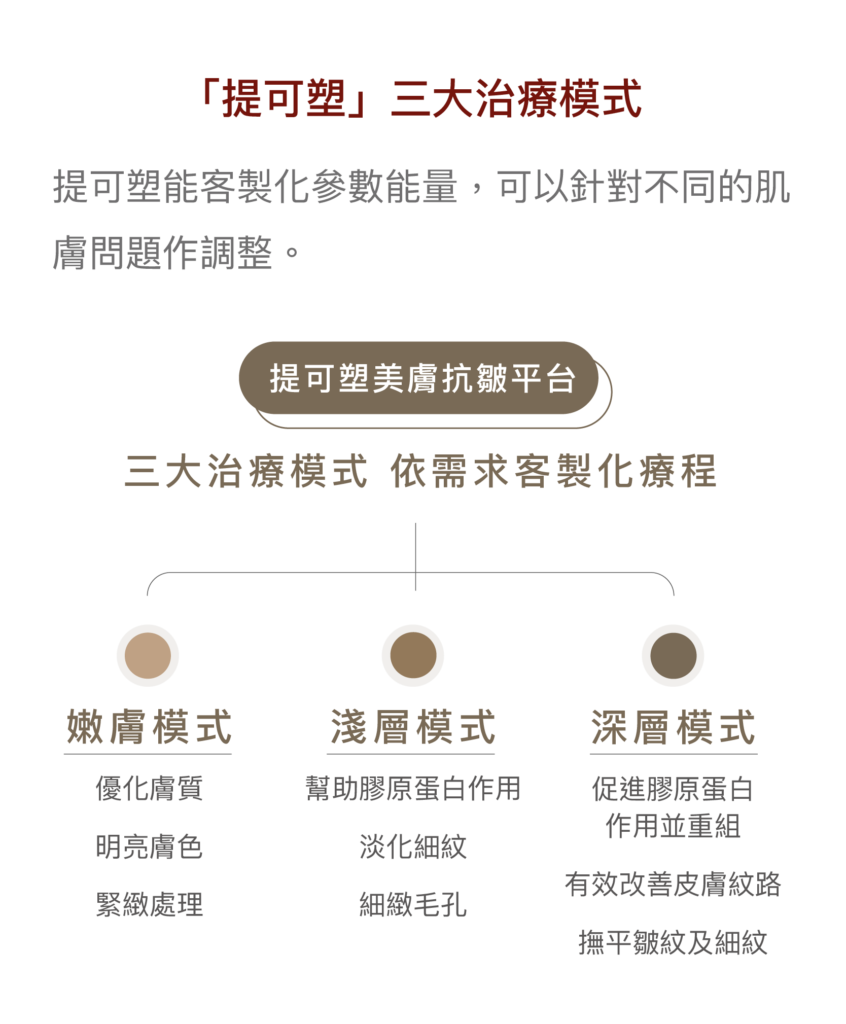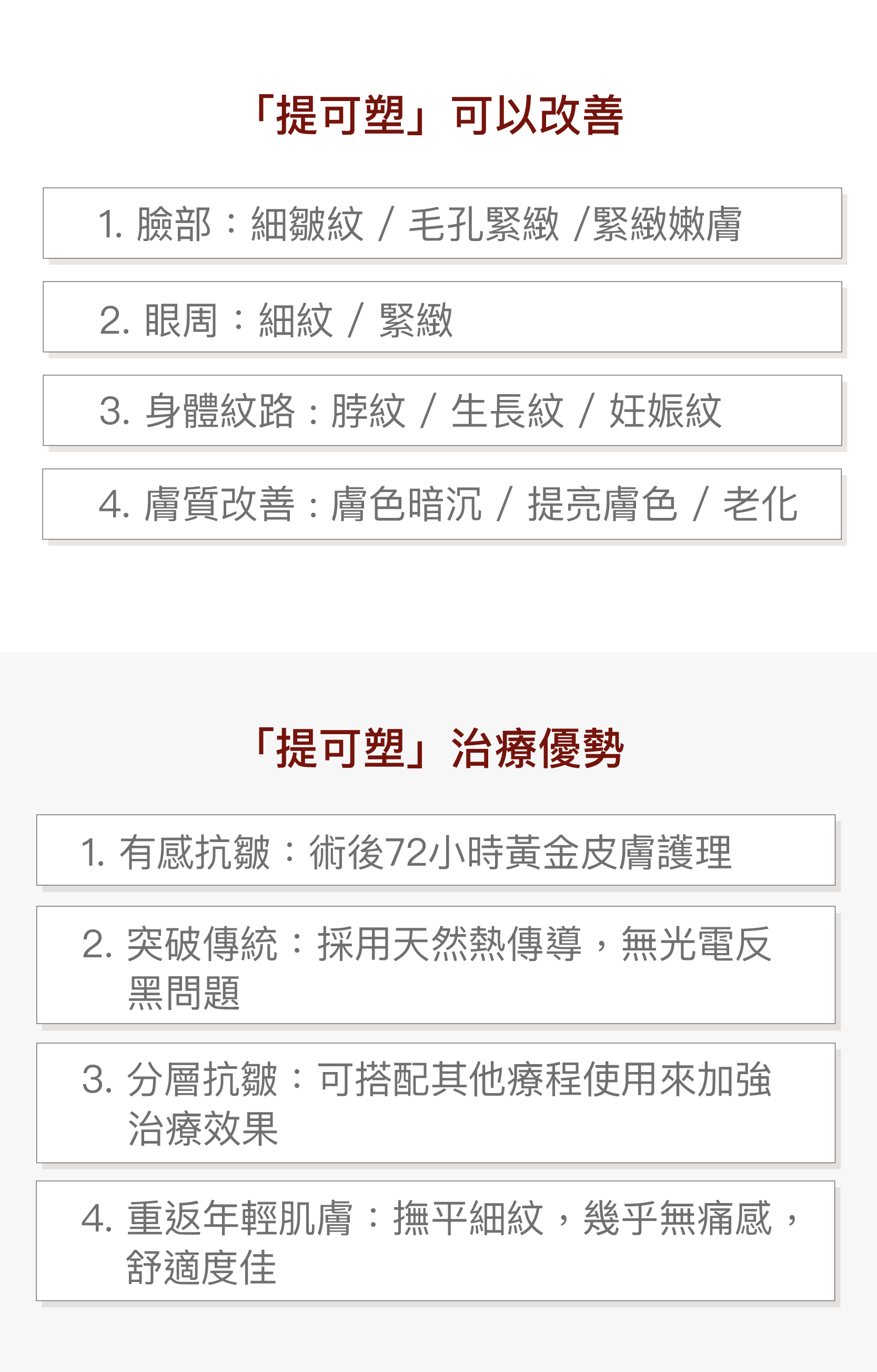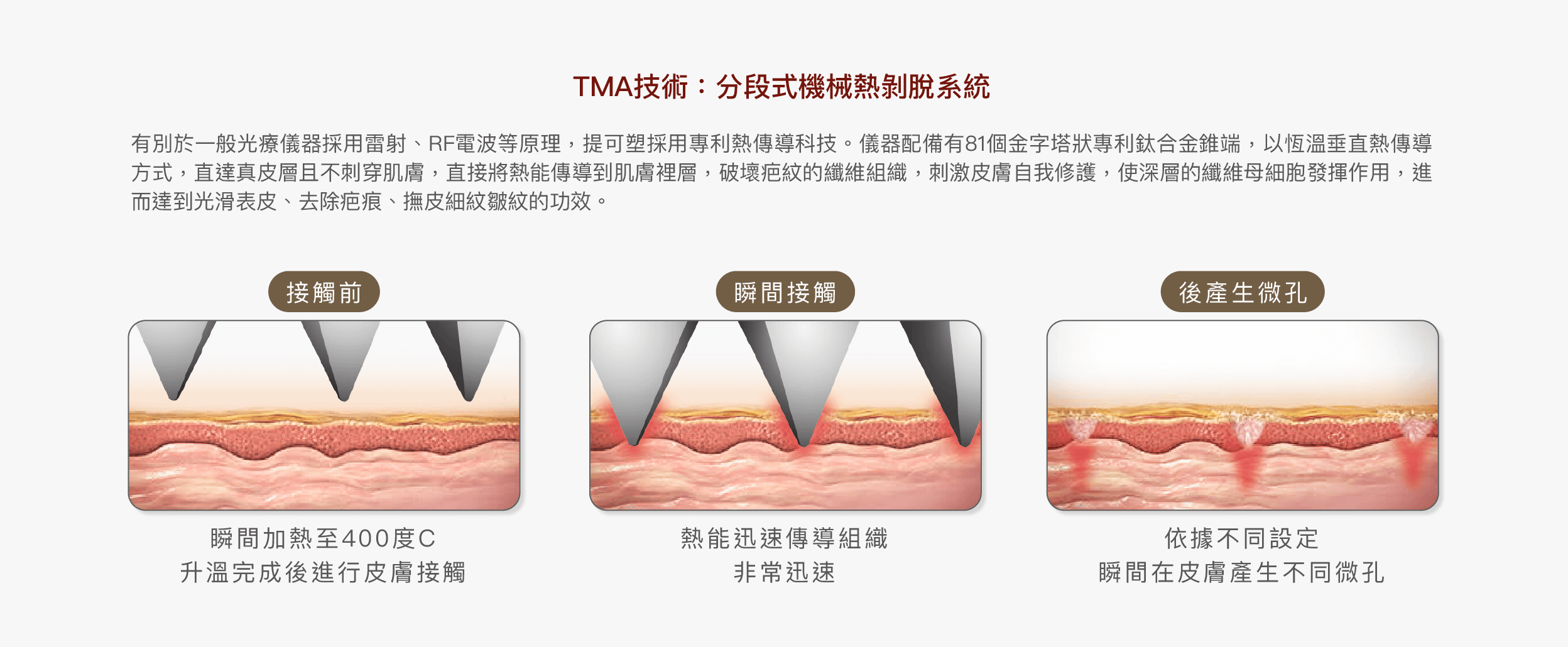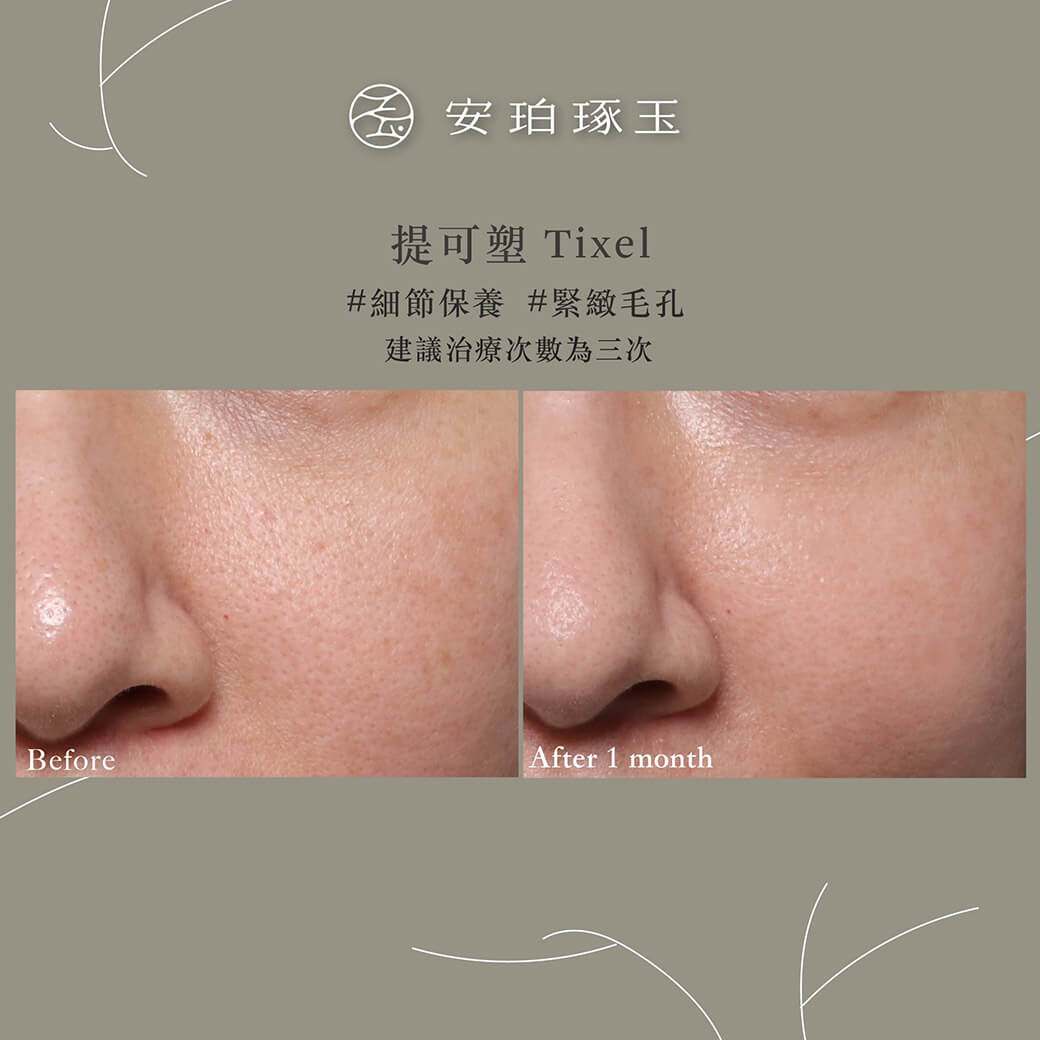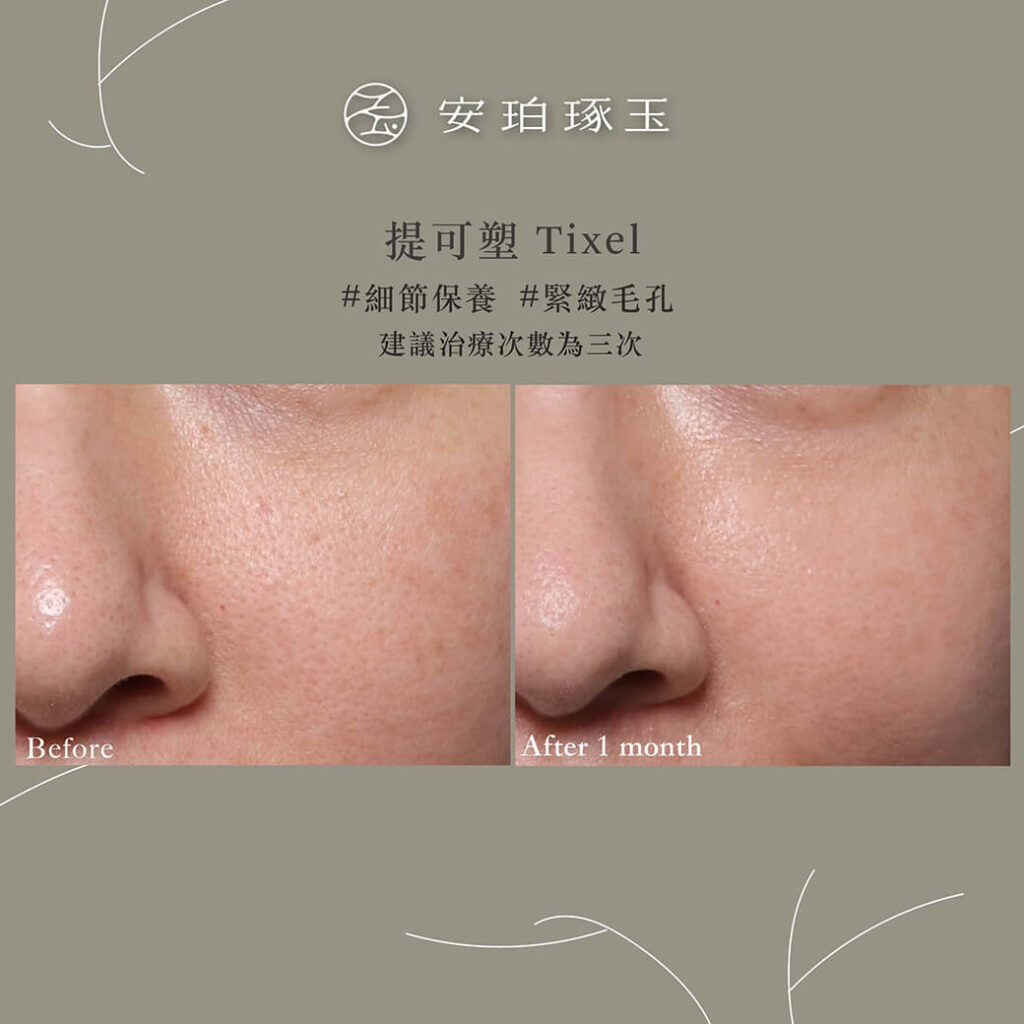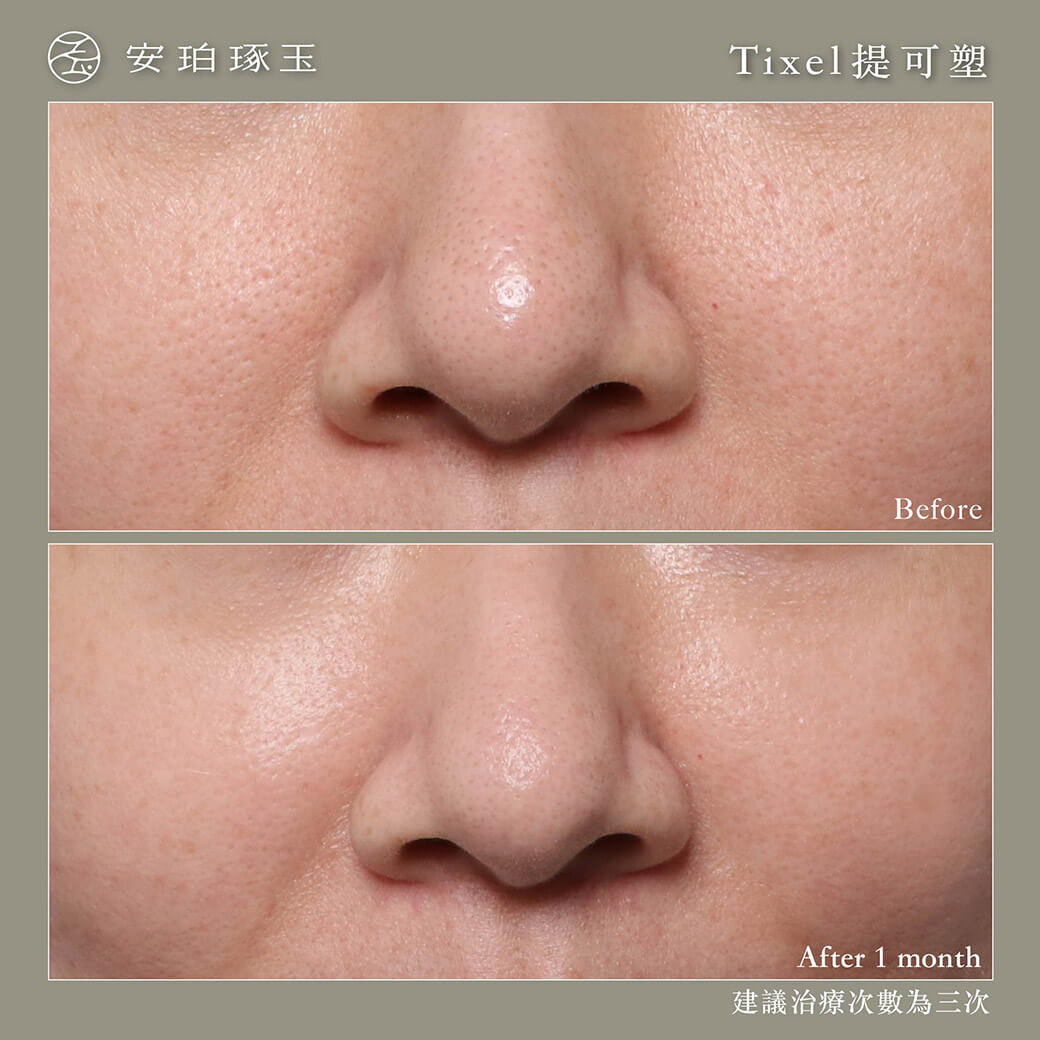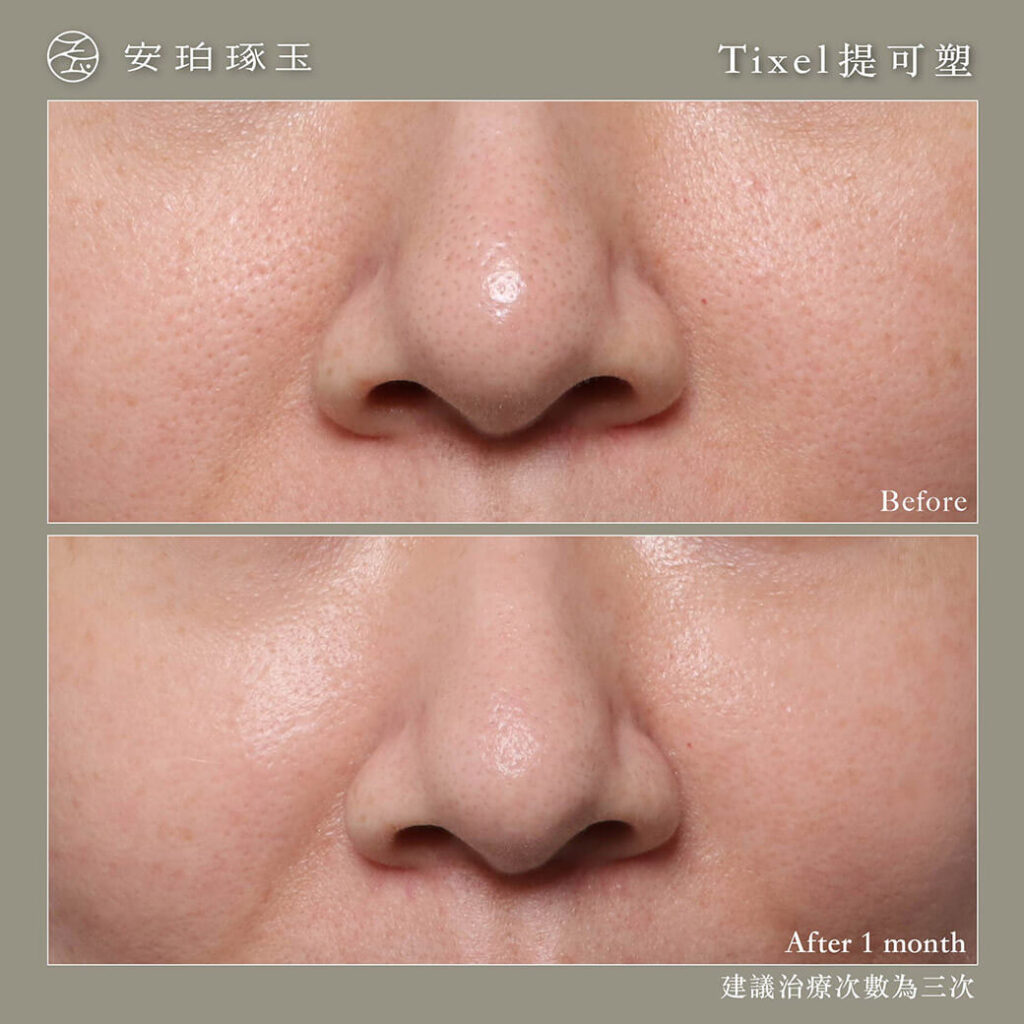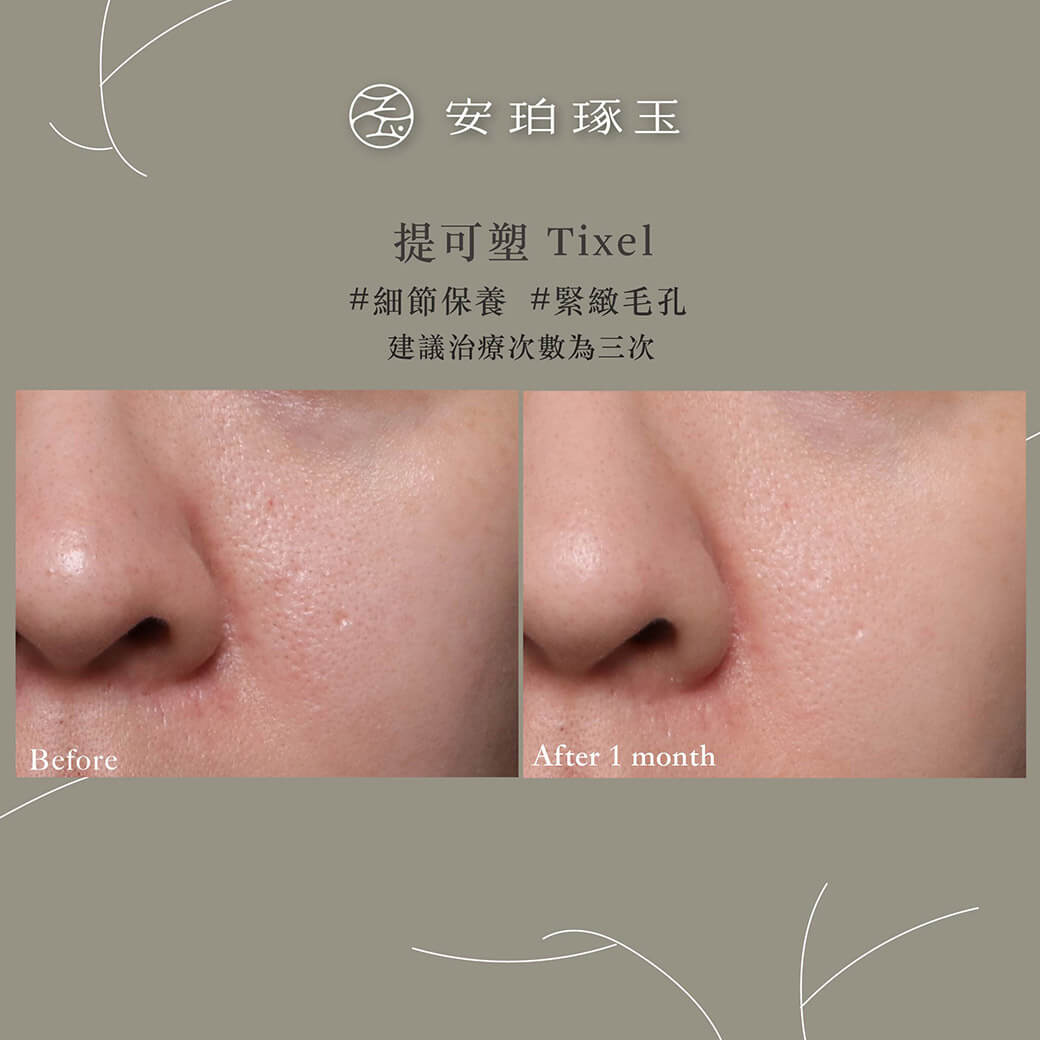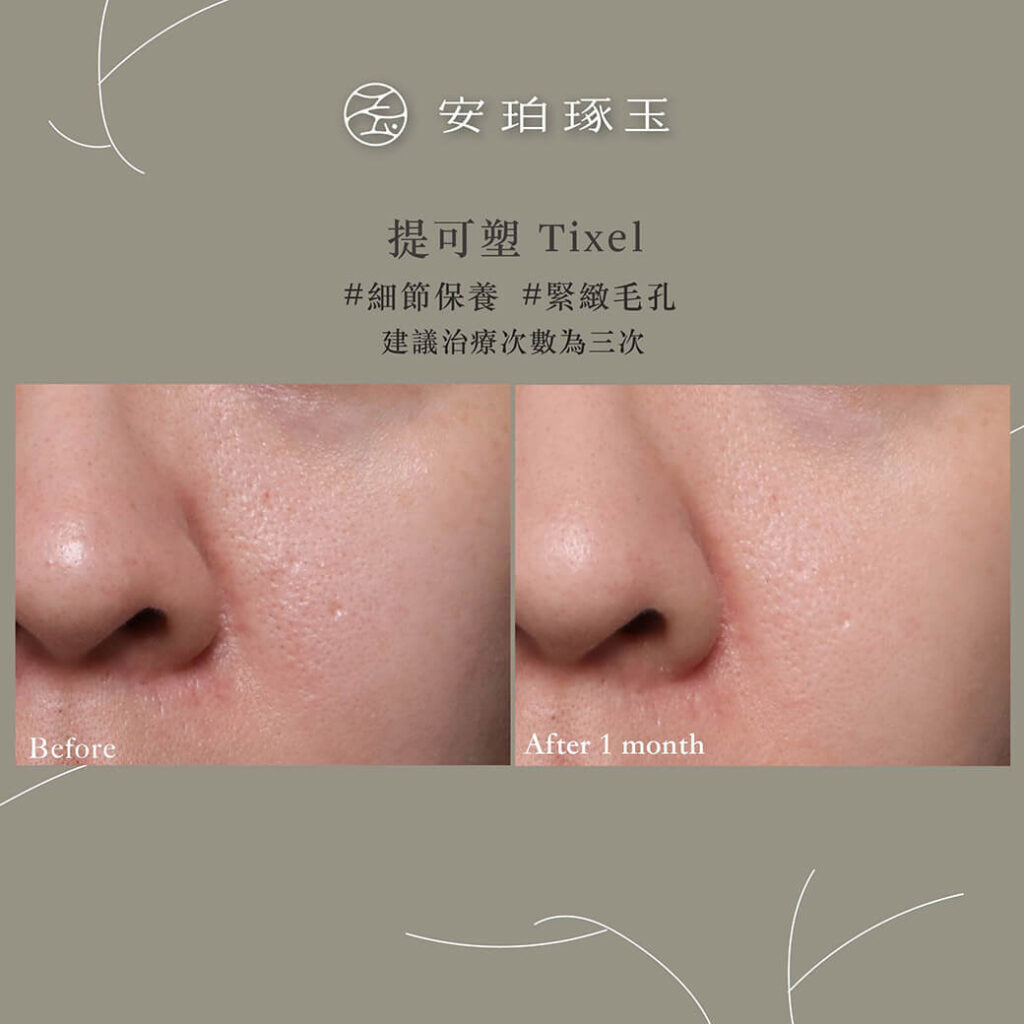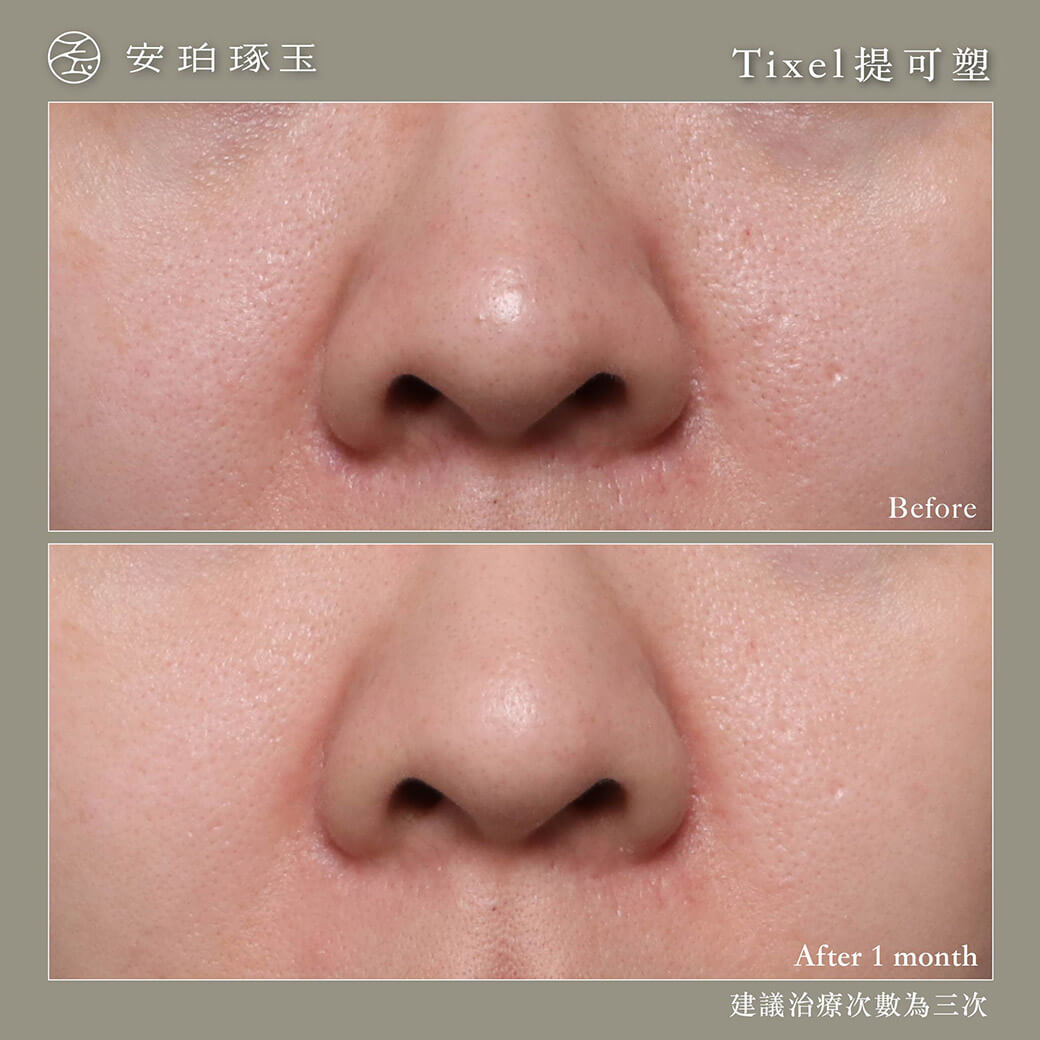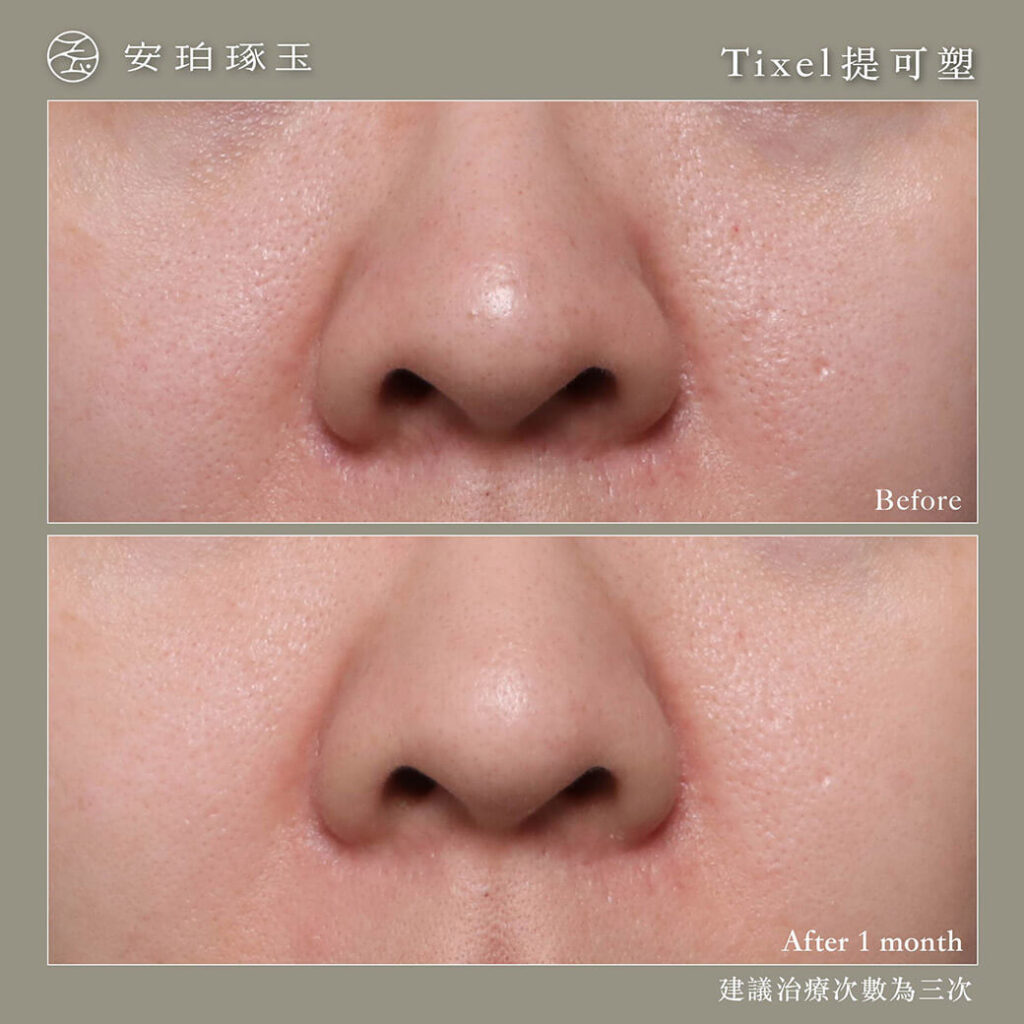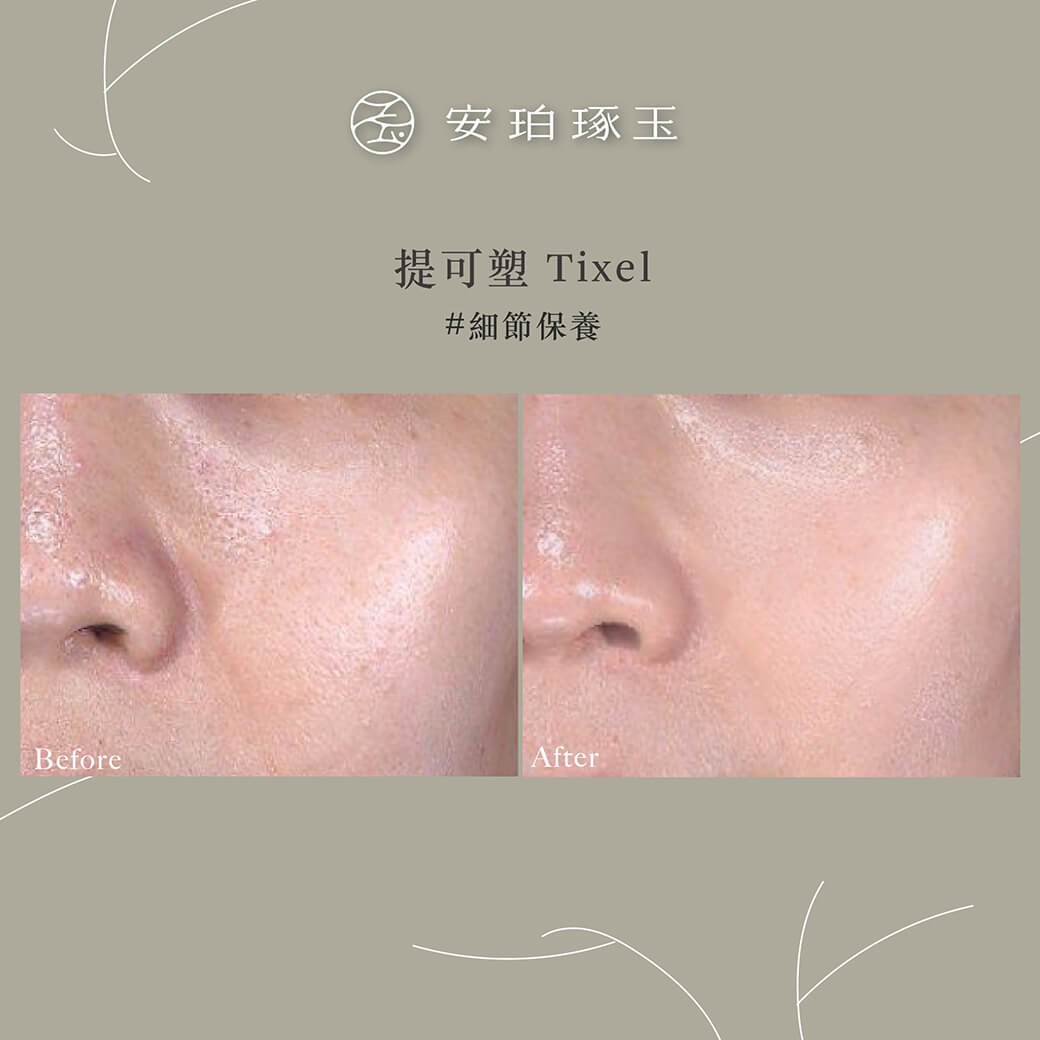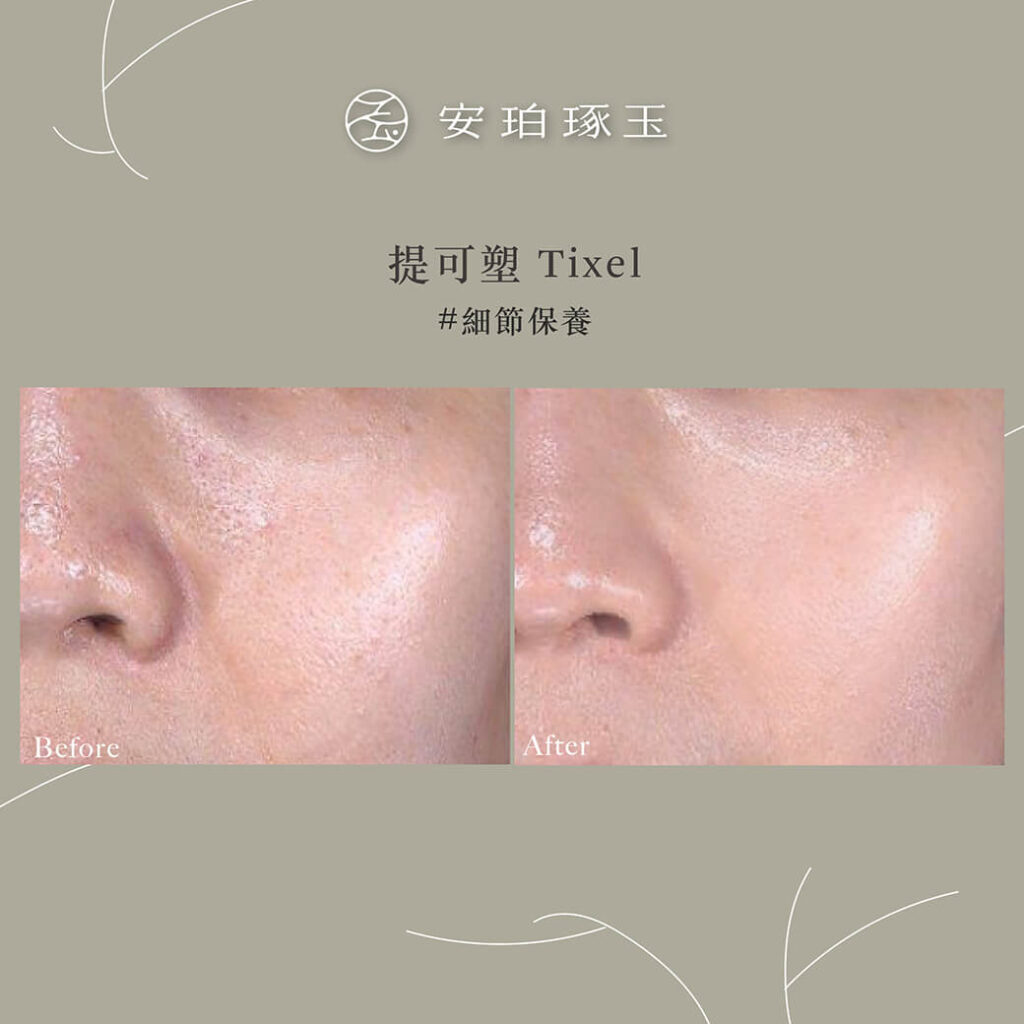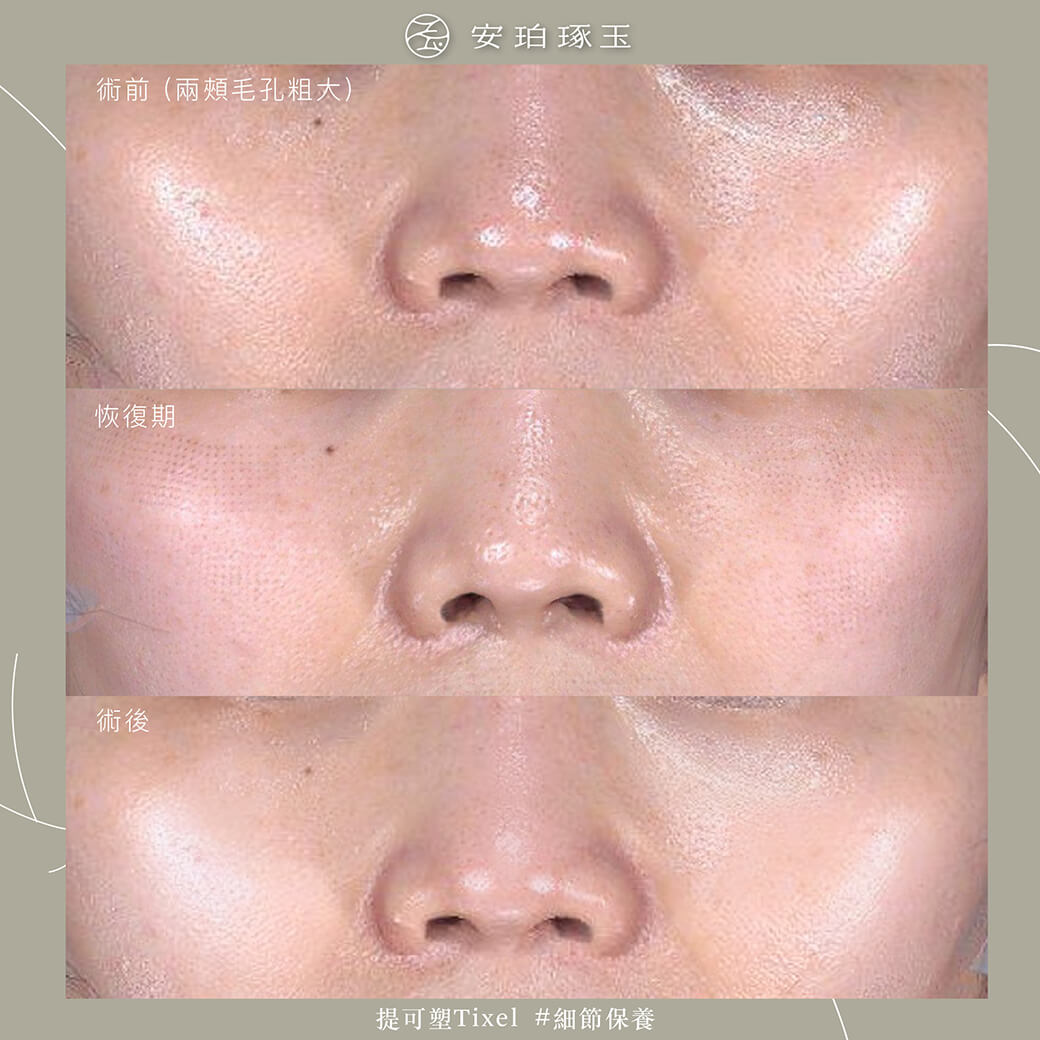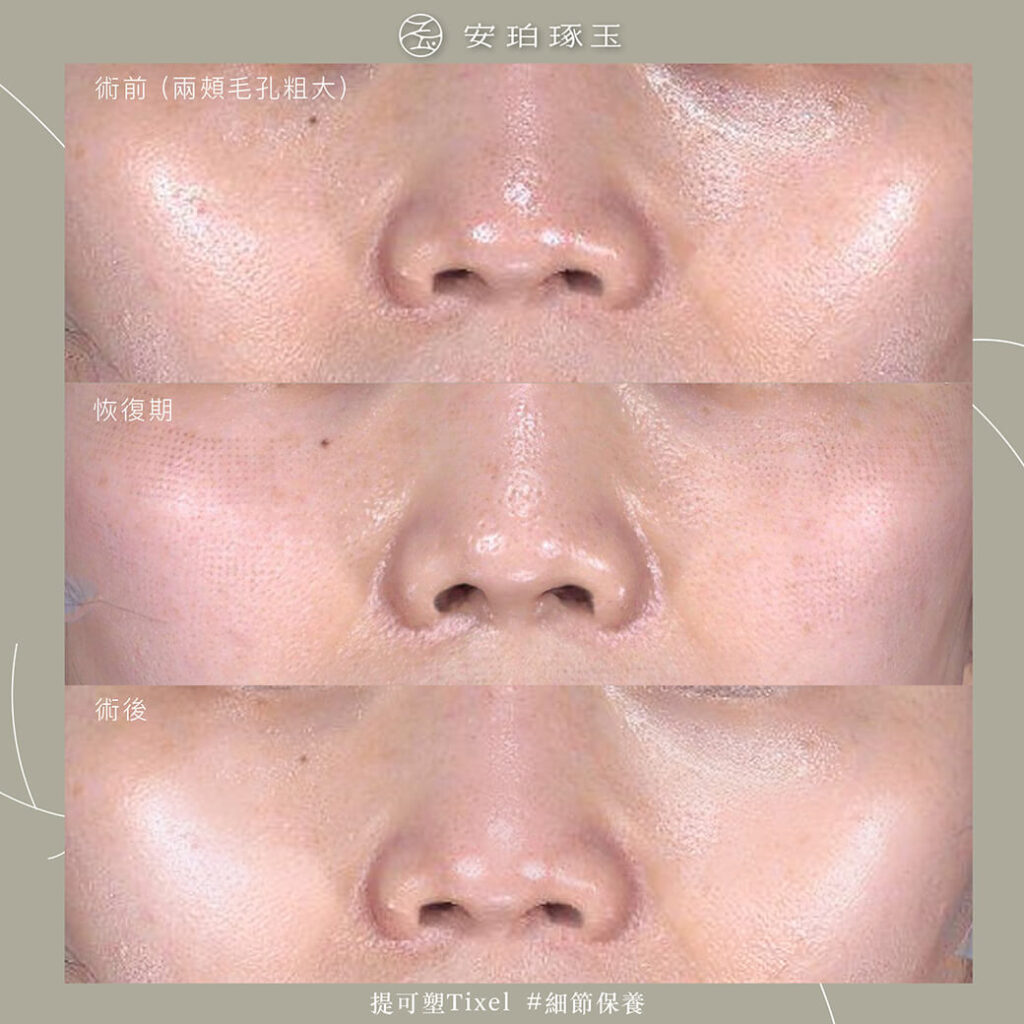 One month after the treatment, the skin will gradually show the effects of new collagen production, improving dullness, pore visibility, and fine lines. After completing three courses of treatment, the improvements to skin quality will be more obvious, with 30%–50% reduction in fine lines, dullness, pore visibility, and acne scars.
Tixel is a new thermal mechanical ablative system that can produce almost the same results on the skin as a fractional CO2 laser. The application process is extremely short, lasting for a mere one-thousandth of a second, and the probe will usually leave the skin before the patient experiences any pain. The treatment is therefore much more comfortable than traditional laser phototherapy, and is almost completely painless. Unlike the laser treatments, there are no wounds left after the procedure, and patients face no restrictions on washing their face and wearing makeup. The recovery period is also fast, reducing the impact on daily work and life.
As the Tixel treatment moves gradually from shallow to deep areas of the skin, there may be a mild burning sensation for the first three days. After about three days, there will be tiny scabs localized in the treated area, which is a normal step of the healing process. One week after the treatment, it is recommended to focus on moisturizing and repairing the skin.