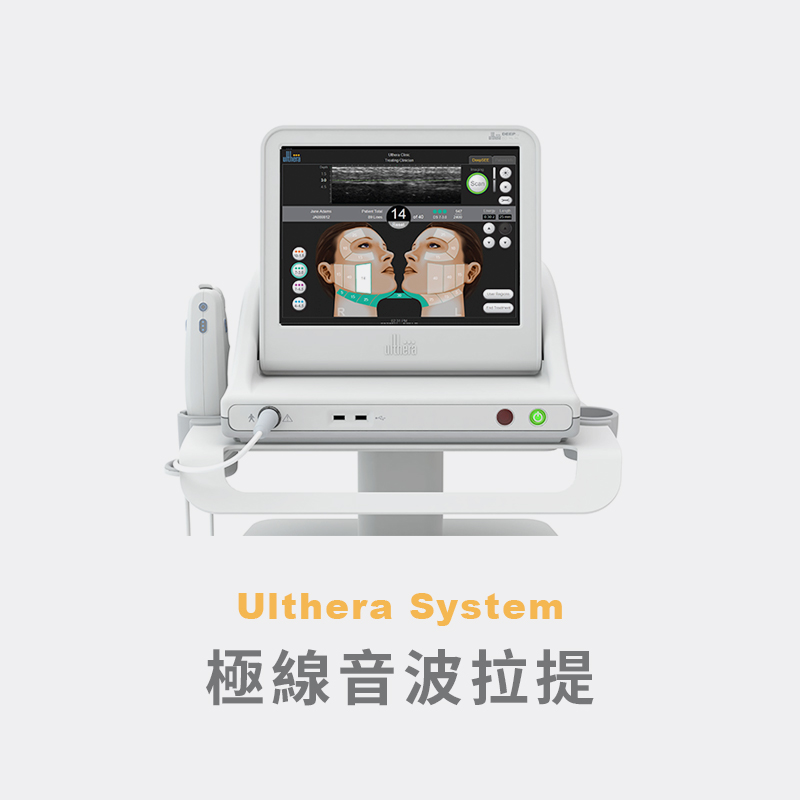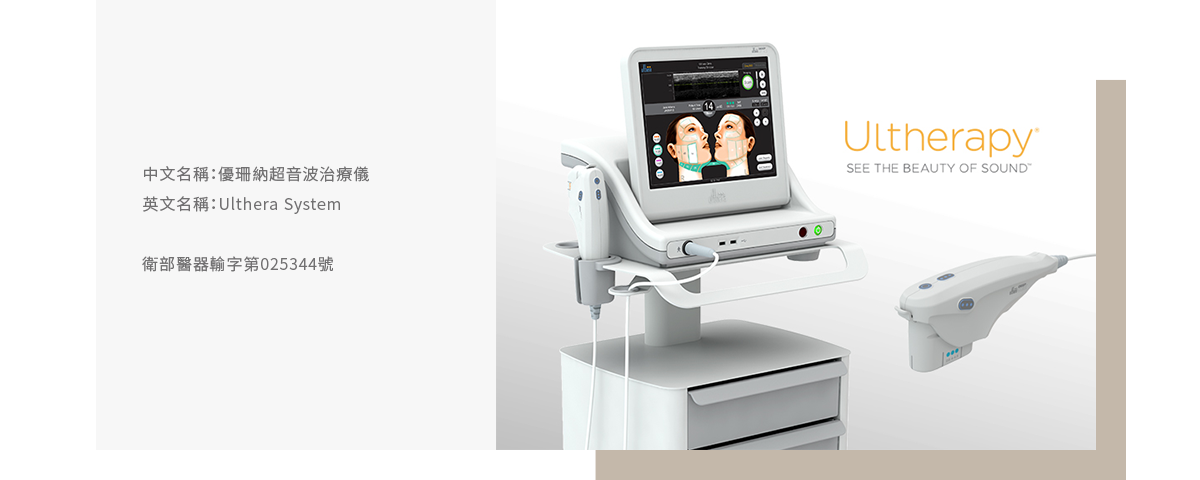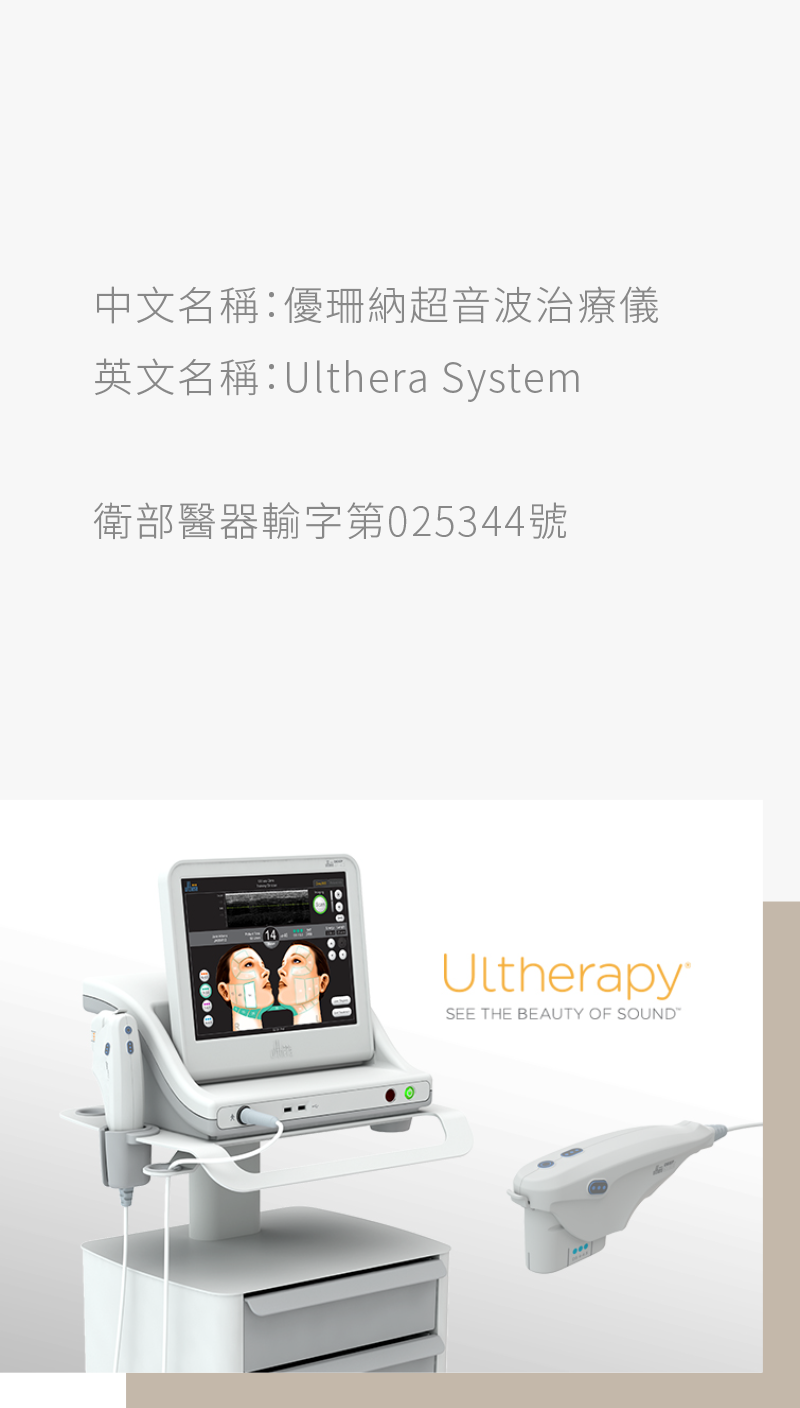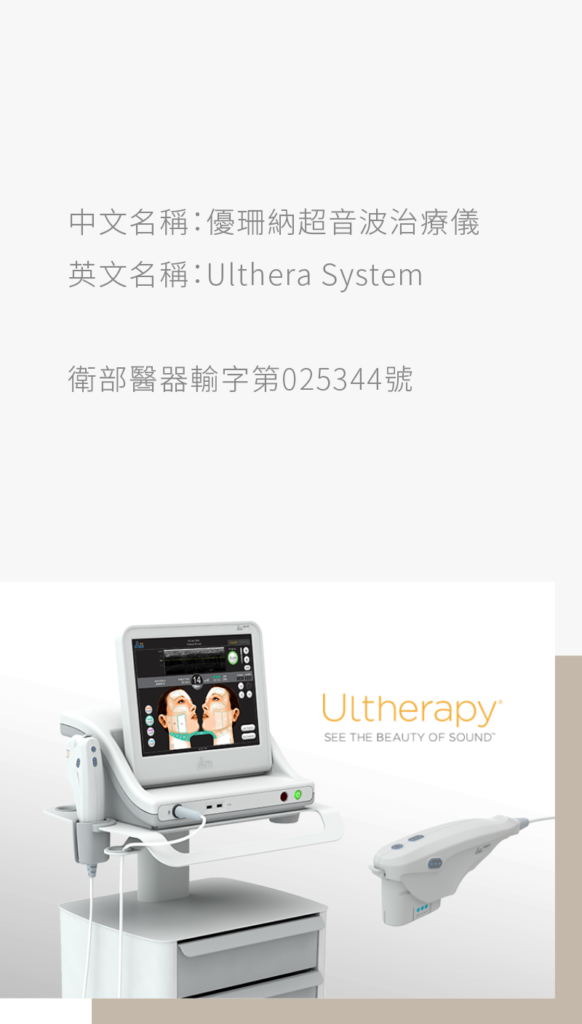 Certified by both the US FDA in 2009, and later by the Ministry of Health and Welfare in Taiwan, Ulthera is a non-invasive skin tightening device that provides a lift effect for the face. It is effective at lifting eyebrows and tightening facial skin, offering remarkable results.
Collagen in the skin gradually diminishes with age, leading to problems such as skin sagging, drooping, and wrinkles. Moreover, external factors such as irregular sleep patterns and work stress exacerbate skin-aging problems. Typically, for individuals over the age of 30, relying solely on laser treatments or skincare products will not likely solve these problems effectively. Therefore, the non-invasive Ulthera System, which targets problems of aging and loose skin, offers a new option for beauty enthusiasts.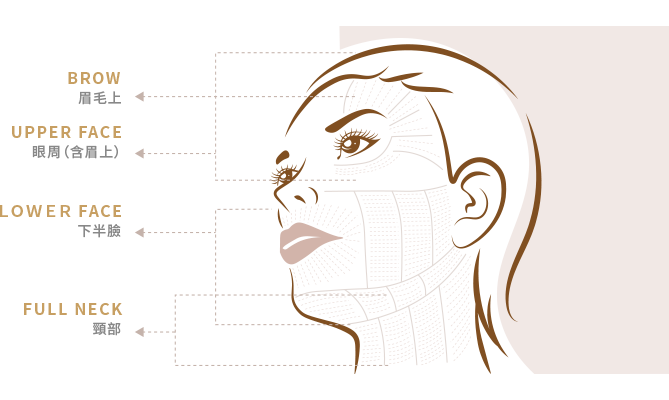 Ulthera has the advantages of being a non-invasive treatment that leaves no wounds, has no recovery time, and has no need for multiple procedures. Using HIFU focused ultrasound technology (which works using a principle similar to that of a magnifying glass focusing light rays onto a focal point), it transmits energy inside out, with a treatment depth of up to 4.5 mm and the ability to target the superficial musculoaponeurotic system (SMAS) or the muscle layer of the skin that are normally only addressed through surgical face lifts.
Ulthera produces 8,000 to 10,000 independent coagulation points, with thermal energy acting on the deep layers of the skin, promoting collagen production and allowing the tissue to absorb. Thermal energy helps the skin through the following:
 The immediate contraction of collagen and the SMAS layer, which may result in a tight sensation for a short time after the surgery.
The regeneration of collagen from tissue heating. The effect varies depending on individual constitution and the aging condition of the skin. Generally, the effects gradually become visible after 3 to 6 months of the procedure and can last up to 1.5 to 2 years.
Penetration depth and treatment area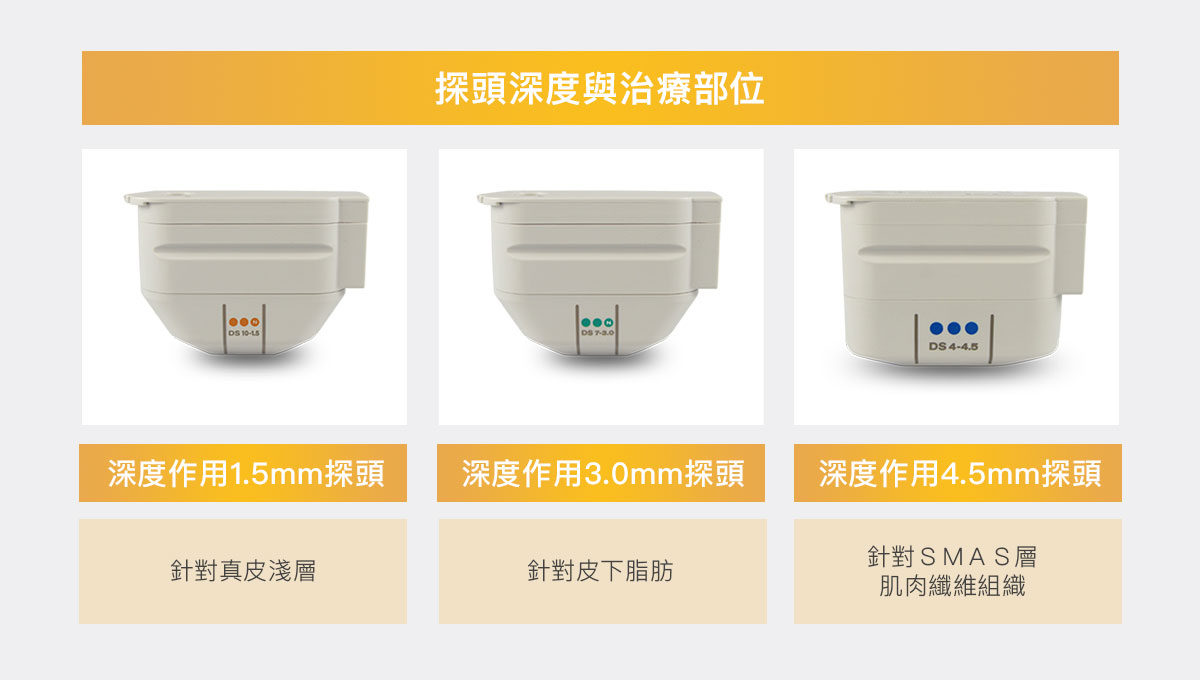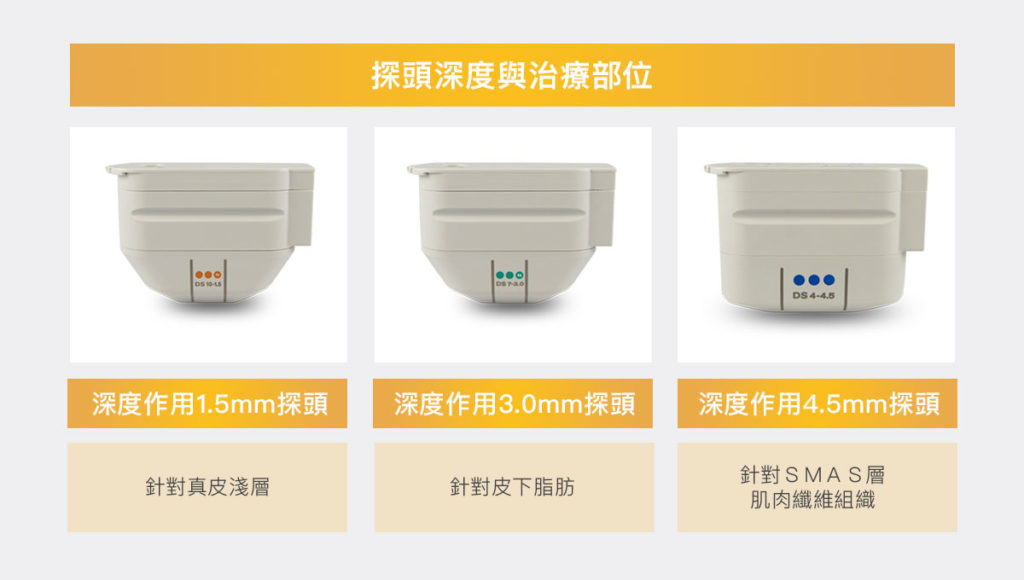 Ulthera is certified by both the US FDA and Taiwan's Ministry of Health and Welfare for its facial lifting and tightening effects. During the Ulthera treatment, doctors evaluate the patient's skin condition and use probes with varying depths to focus ultrasound energy on the fibromuscular layer, which is typically about 4.5mm deep and can otherwise only be reached through surgical procedures, thus achieving a firming and lifting effect.