he innovative and iconic aesthetic medicine clinic, "Le-Renouveau", is located at the landmark building designed by renowned New York architect Richard Meier in Taipei's Xinyi district. Combining professional medical knowledge with an artistic sensibility, Le-Renouveau uses meticulous craftsmanship to create a new perspective on the contemporary "balanced aesthetics." On this warm and pleasant morning, we met Dr. William Ko, the Chief Medical Technology Officer at Le-Renouveau, to discuss the latest trends in medical aesthetics and the most topical new generation of RF treatment, in the spirit of "natural equals beauty."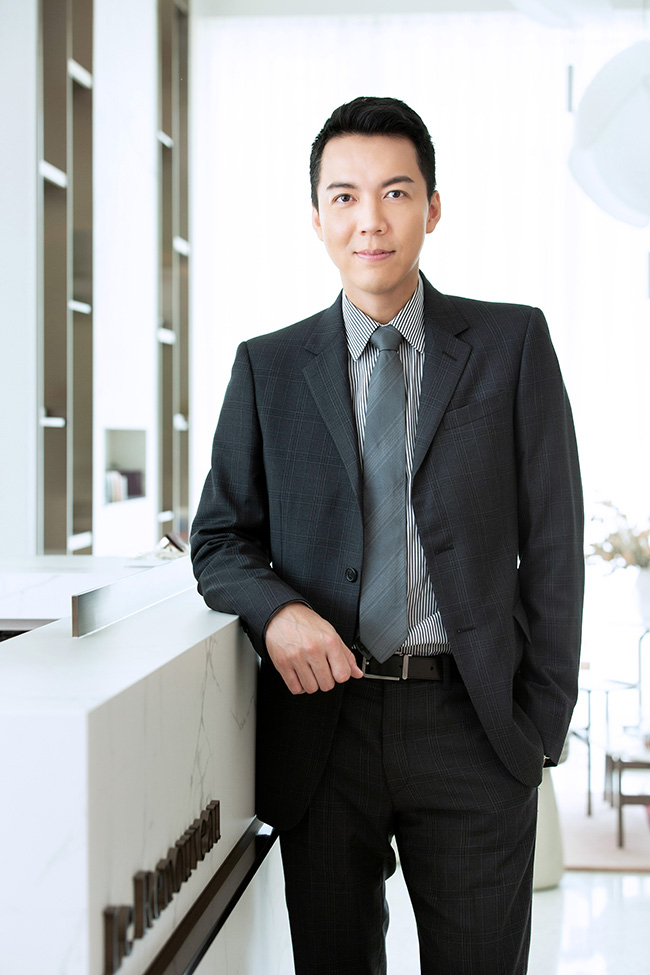 ▲Dr. William Ko, Chief Medical Technology Officer at Le-Renouveau
Le-Renouveau clinic is bound to make a profound first impression. Its high-ceilings and Manhattan style are complemented by the bright natural light pouring in through the large floor-to-ceiling glass windows, allowing visitors to enjoy the lush greenery outside and the carefully decorated interior with selectively chosen home accessories. Every doorway and corner embodies artistic ingenuity, exuding an atmosphere of comfort, elegance, and tranquility akin to that of a high-class private residence.
Dr. William Ko, the Chief Medical Technology Officer at Le-Renouveau, stated that the name "Le-Renouveau" was inspired by the traditional Japanese porcelain repair technique of "Kintsugi," which involves using gold to paint cracks and carefully sculpting them to give a new life to the old and worn-out vessels. He further explained that, "At Le-Renouveau, our team of dermatologists are just like the professional artisans in charge of refining beauty. Instead of concealing flaws, we view every customer as a precious gemstone to be slowly chiseled and polished to uncover their inherent qualities and allowing their captivating natural beauty to blossom."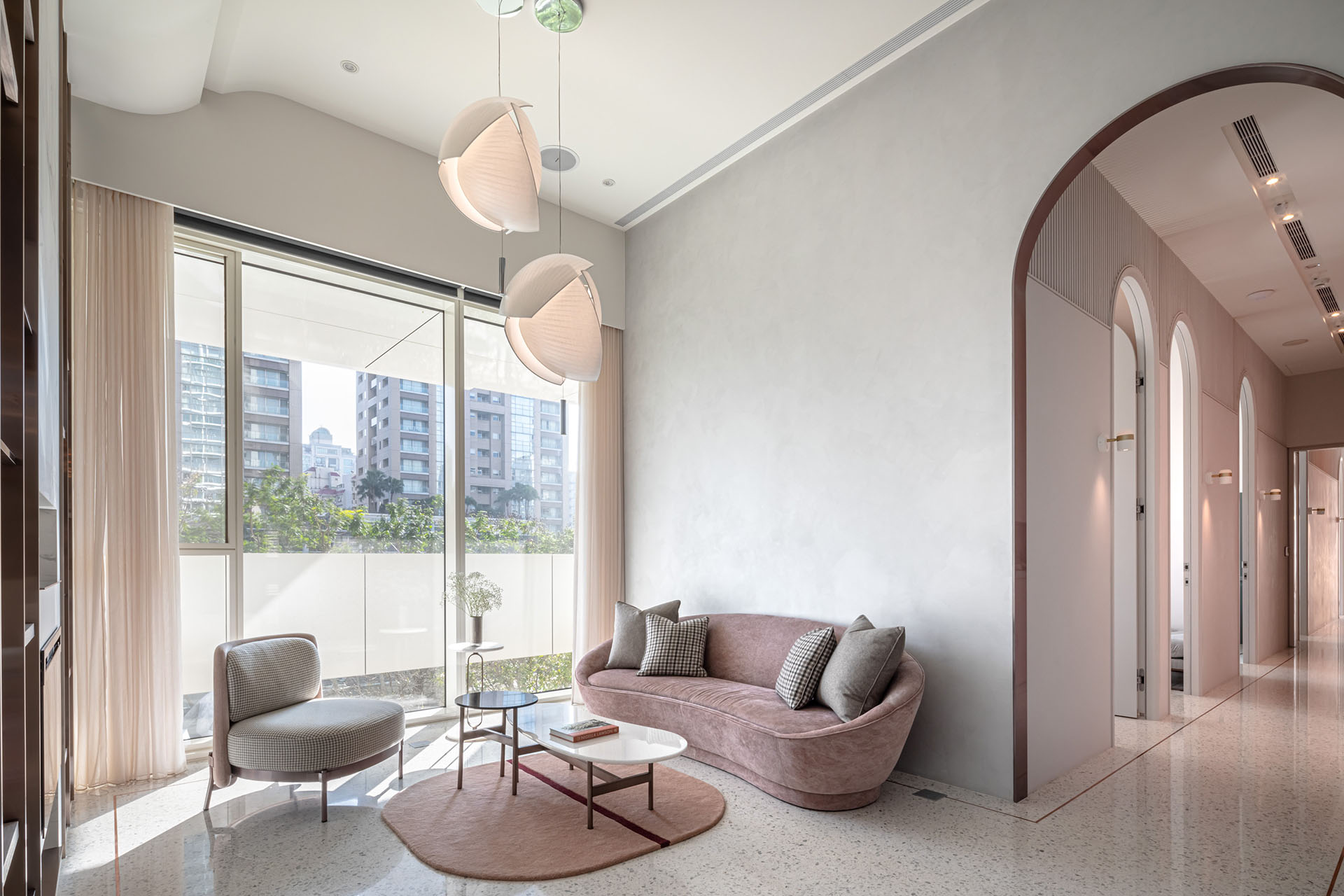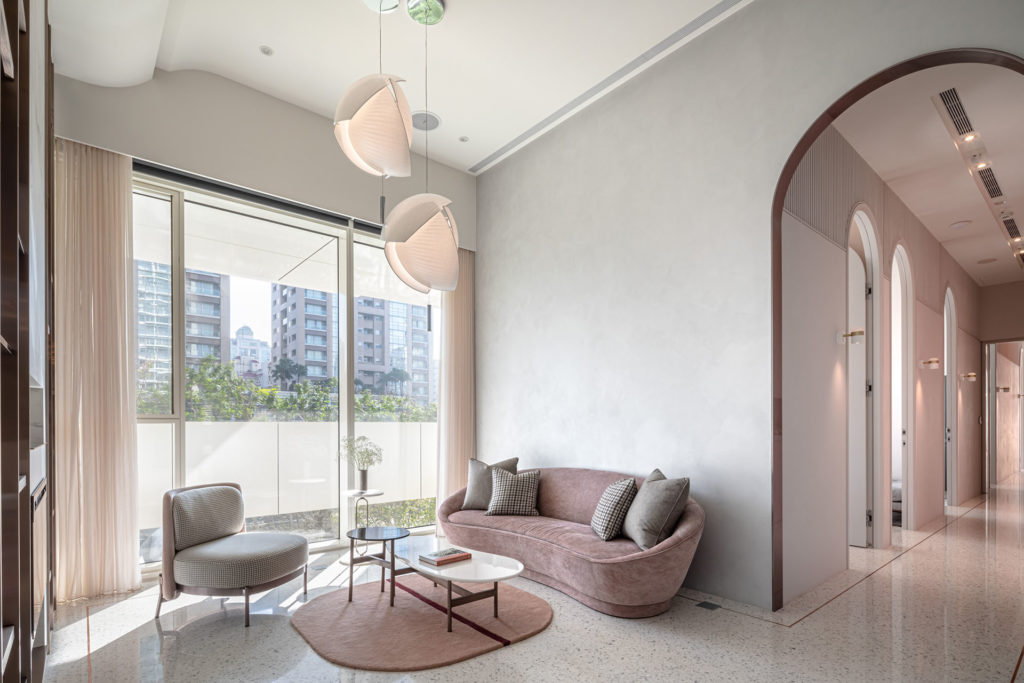 ▲Le-Renouveau Beauty Clinic
Presenting balanced beauty with the utmost attention to detail
Le-Renouveau finds its roots in art and the brand has grown with its core of world-class medical technology. The meticulous and heartwarming team sets the standard for the pinnacle of aesthetics. Dr. William Ko stated, "Le-Renouveau follows a fully appointment-based system to ensure that each customer receives exclusive space and time. We also emphasize having specialist doctors to attend each customer individually, delivering the most thorough and careful medical treatments with attention paid to the smallest of details. Only when the customer satisfies their body, mind, and soul, can they truly achieve balanced beauty which transcends from the inside out."
Moreover, Dr. Ke noted that today's beauty enthusiasts seeking refined and high-end experiences turn to Le-Renouveau. Under the team's guidance, they steadily move away from a standardized, cookie-cutter approach to beauty, and learn to embrace their unique charm and individual characteristics. Often, they achieve a natural and radiant look with subtle and well-crafted tweaks in the details of their appearance, without the need for drastic transformations. "Our mission is to help everyone gradually enhance their own beauty and confidence while pursuing a fulfilling life and ideals. With the rapid advancement of technology in recent years, non-invasive and intelligent treatments are increasingly favored. Thermage FLX is one such new generation treatment, which requires zero recovery time, utilizes greater precision, and facilitates a faster and more comfortable treatment process. These features make this treatment a popular choice for those seeking to regain a youthful look and refresh their facial texture!"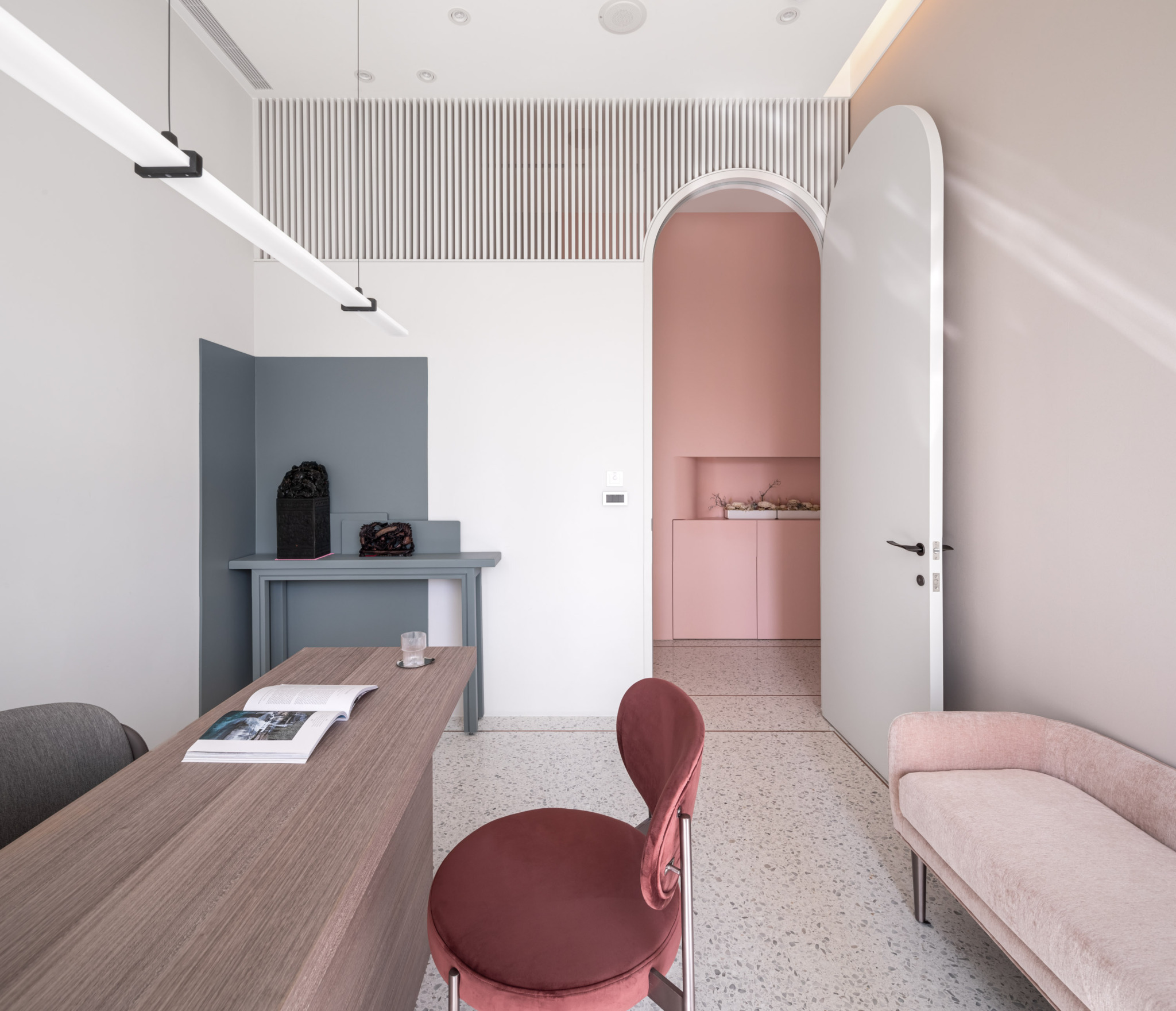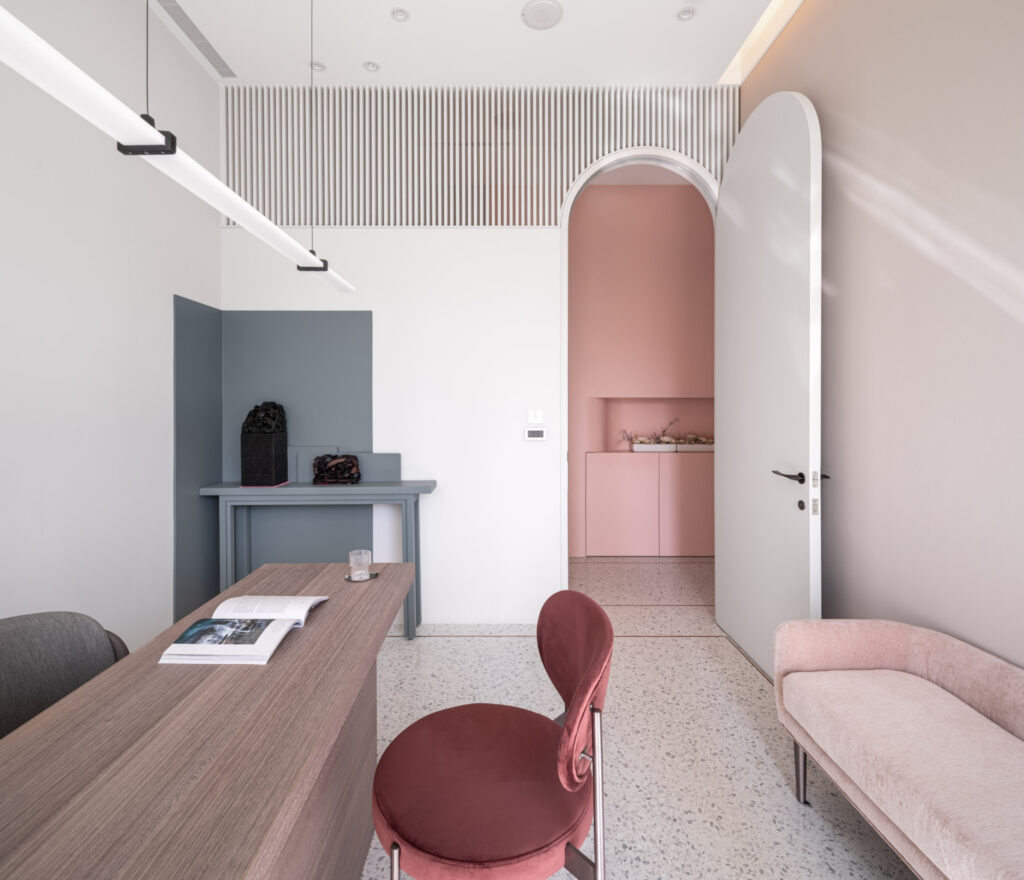 ▲Le-Renouveau Beauty Clinic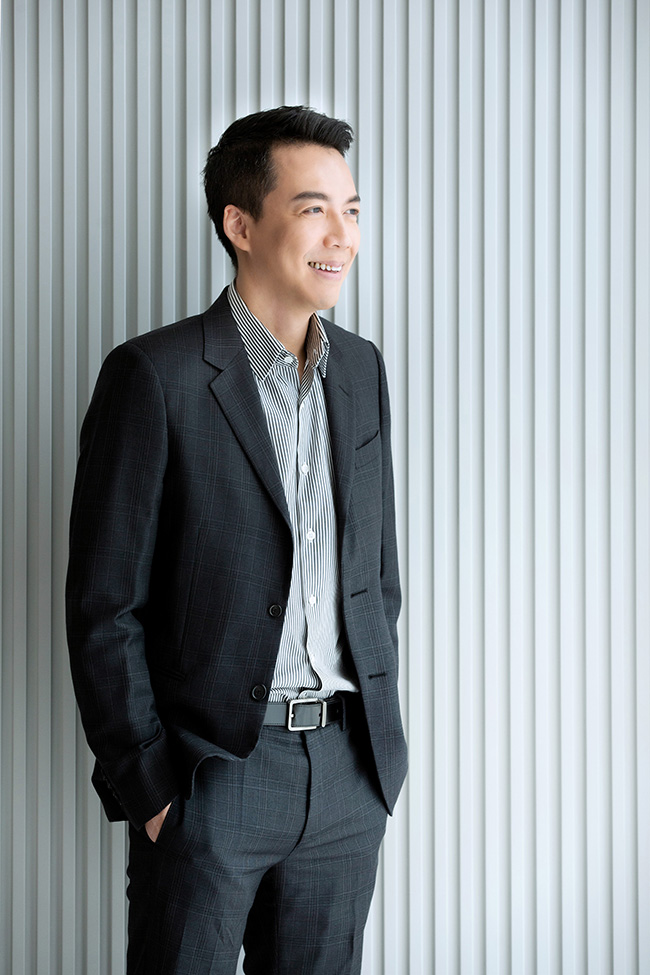 A New-generation RF: Fast and Accurate with Remarkable Results
As a certified Thermage FLX international instructor and with a solid aesthetic background and rich clinical experience, Dr. William Ko expertly shared that Thermage FLX uses the proprietary AccuREP™ smart energy optimization technology to automatically detect the electrical resistance value of every inch of the skin, providing patients with more precise treatment energy. This allows the skin to receive more stable and uniform heat stimulation to activate collagen repair than earlier technologies. It has shown remarkable clinical efficacy in reducing facial wrinkles, addressing sagging and visible signs of aging, and improving the contours of one's face. Moreover, the newly enlarged probe area can reduce treatment time by 25%, and the improved hand grip now includes the ability to activate the circulation vibration mode and cold spray function, thus, significantly enhancing treatment comfort. These features are particularly favored by beauty seekers who appreciate "zero recovery time" and "immediate results."
Dr. Ko jokingly said that after becoming a father, he has been more attentive to his wife and better understands the hard work of mothers. "Thermage FLX is a perfect yearly reward to gift yourself! The effects gradually improve after the treatment, reaching their peak after around three months, and results can last for one-and-a-half to two years with proper maintenance. You will clearly feel the redefined contours of your face, and the firmness, refined texture, and perfect glow of the skin. This year, many of our previous Thermage FLX clients attended the Father's Day treatment with their husbands, strengthening their relationship, regaining their youth together, and feeling great about themselves."
Personal Perfection Starts with the Most Secure Choice
Dr. Ko emphasized, "Beauty starts with having peace of mind and feeling protected." In order to pursue the highest level of safety and therapeutic efficacy, consumers can request to open new probes in front of them and check the authenticity of the anti-counterfeit laser label. They can also scan the QR code with their cellphones to verify the authenticity personally. Moreover, they should choose an experienced and highly-proficient doctor. "At Le-Renouveau, we will design the most suitable and meticulous injection plan according to the different degrees of aging and the textural structure of your facial tissue across each area of your face, with the view to achieve overall outstanding effects. We firmly believe that "refining your appearance one step at a time is the appropriate way to achieve a perfect balance." At Le-Renouveau, we are dedicated to bringing out the hidden radiance of each customer and sculpting it into a unique and dazzling light."
Le-Renouveau blends both medical and artistic expertise to create a harmonious approach to the aesthetics, characterized by professionalism and attentive care.