The VECTRA 3D imaging system, developed by US-based manufacturer Canfield, features a high-resolution 36-million-pixel image and provides a 360° full-body simulation, with no blind spots. It can accurately assess individual facial and body features through precise scanning. The system enables doctors to accurately assess client's skin condition by professionally evaluating their needs and determining a treatment plan best suited to them during the consultation. By comparing the 3D parameters before and after the treatment, the quality of medical care can be greatly enhanced. The immediate evaluation and comparison of multi-point output images provide clients with a three-dimensional sense of the reality of their skin.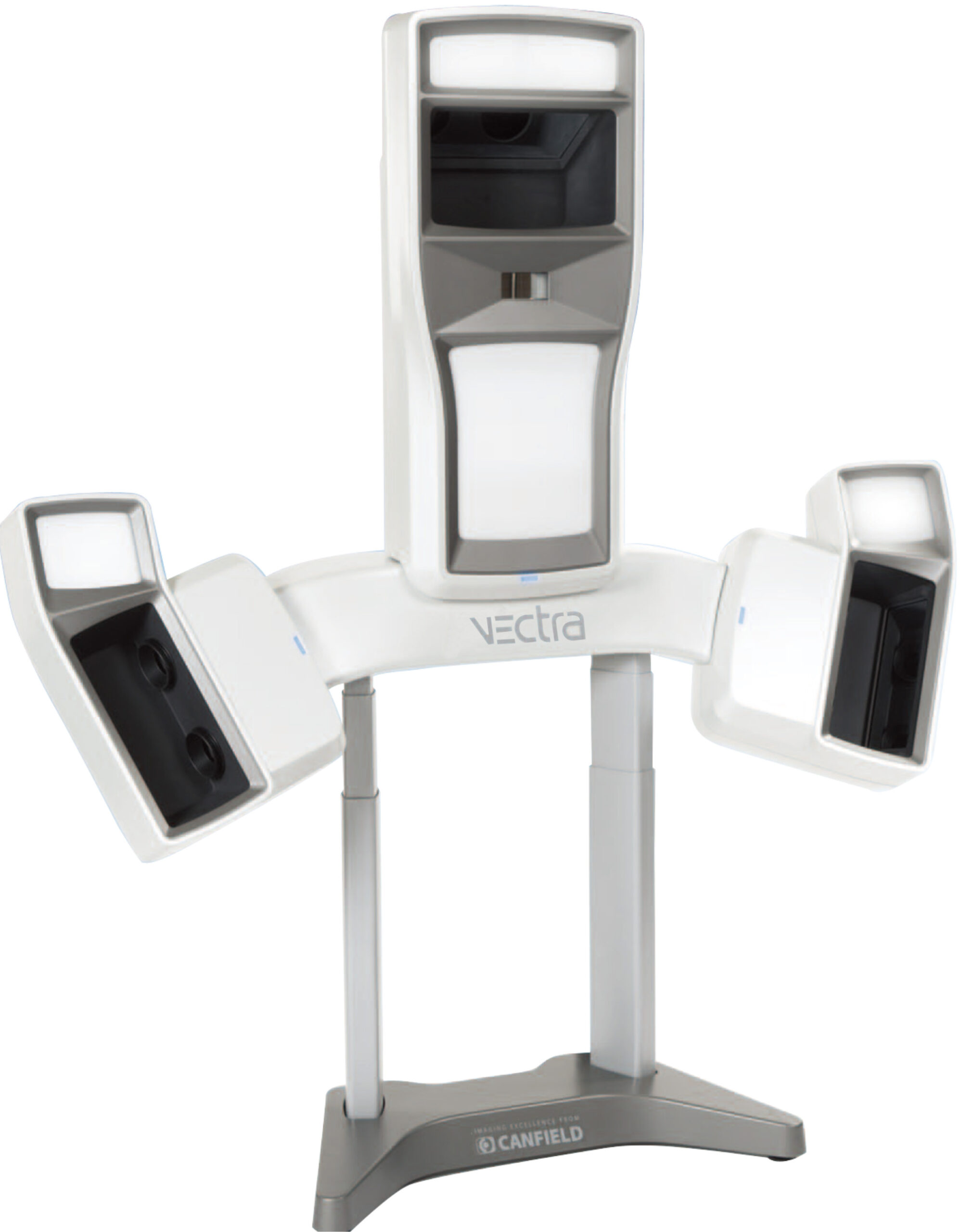 Vectra 3D Image Simulation System
                             ✔️3D imaging simulation of the face and body.
                             ✔️Accurate and quick scanning of facial and body contours.
                             ✔️Professional analysis of the target area
                                 to provide a clearer evaluation for consultations.
                              ✔️3D simulation of the effects of facial and body plastic surgery.
Advantages of Vectra 3D imaging simulation system
Vectra 3D imaging simulation technology provides a 3D simulation for the evaluation of non-surgical cosmetic procedures on the facial, chest, and other parts of the body. It has the ability to analogize various tissue structures and generate realistic 3D images based on the factors such as gravity, the shape and placement of implants, and the condition of the customer's own skin tissue.