New patented CoolMini probe for reducing double chins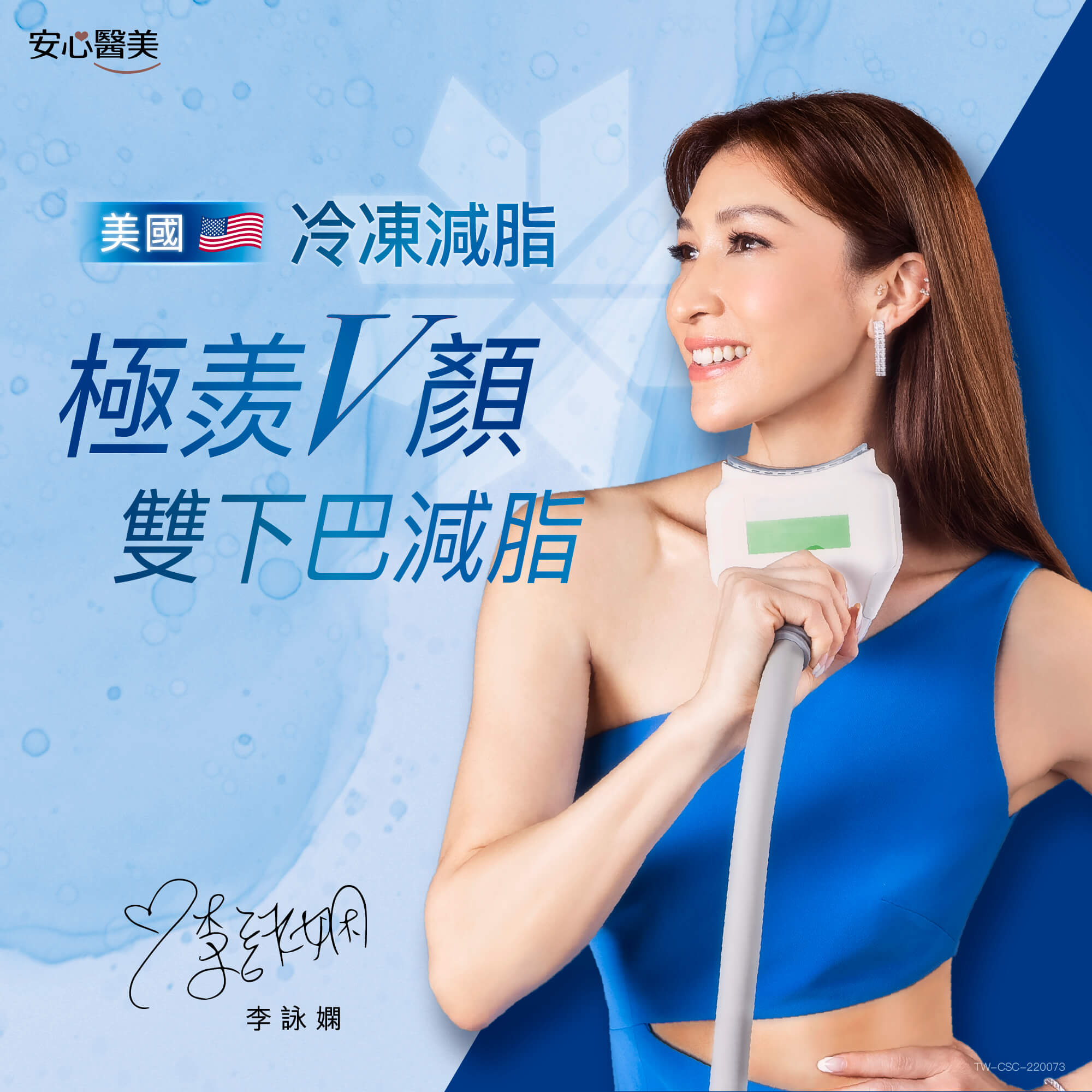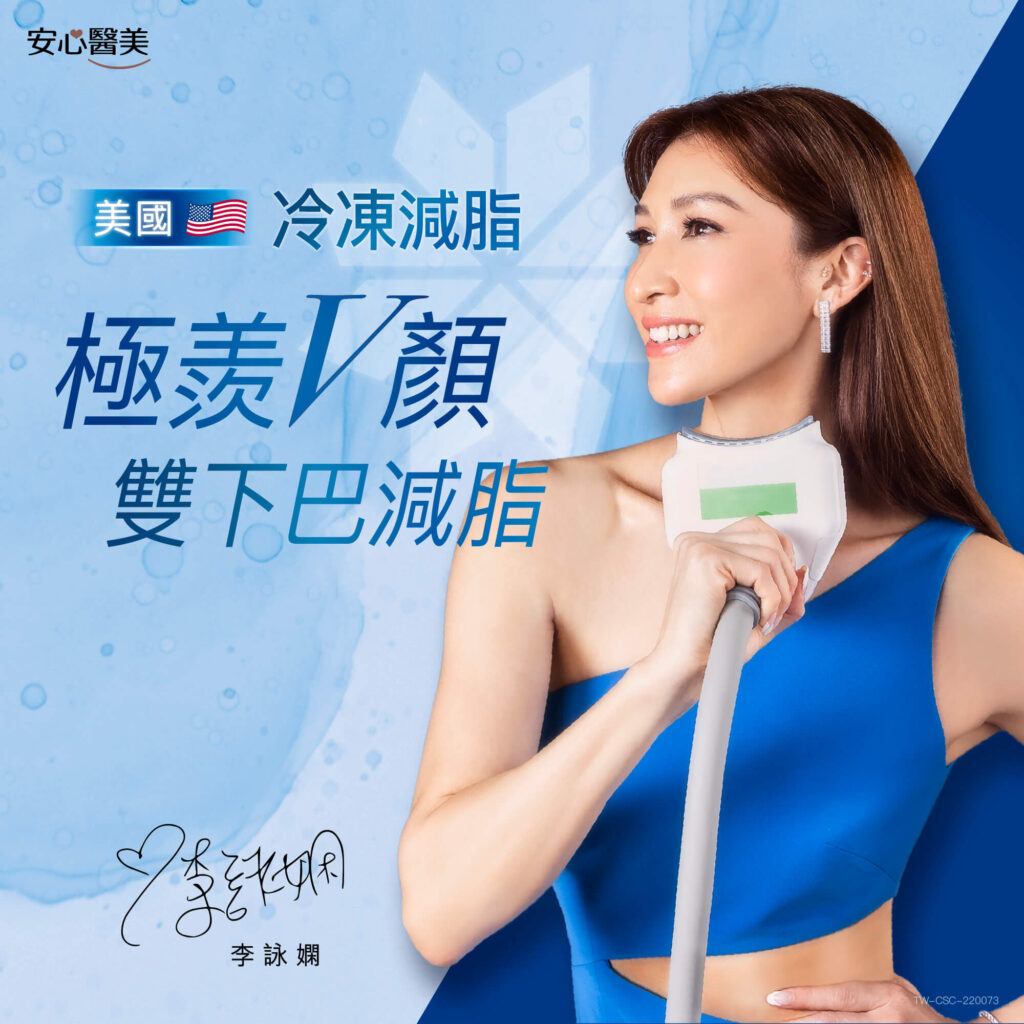 CoolMini Say Goodbye to Your Double Chin
A tight and defined jawline is often associated with youth and beauty, but some individuals are born with imperfections and have a double chin no matter their age. Double chins can be extremely annoying because they cannot be hidden, unlike body fat that can be covered up by clothing. Is exercise and diet enough to get rid of a double chin? Unfortunately, it can be difficult to eliminate a double chin due to various factors such as aging-related skin sagging, fat drooping around the mouth, overdeveloped neck muscles, an increased volume of fat cells due to weight gain, and inherent, excess subcutaneous fat buildup in the chin. Fat cells in the double chin can be very stubborn, and dieting or exercise may not necessarily be effective at eliminating them. Many people have a good figure and facial features, but struggle with excess fat in the chin area. Over the years, this has been a difficult area to treat through facial aesthetic treatments. The only way to reduce a double chin in the past was through liposuction surgery, which carried surgical risks. While there have been fat-reducing injections developed in recent years, there is still a chance of swelling and pain following those procedures. The new CoolMini CoolSculpting technology makes it easy to reduce a double chin without complications.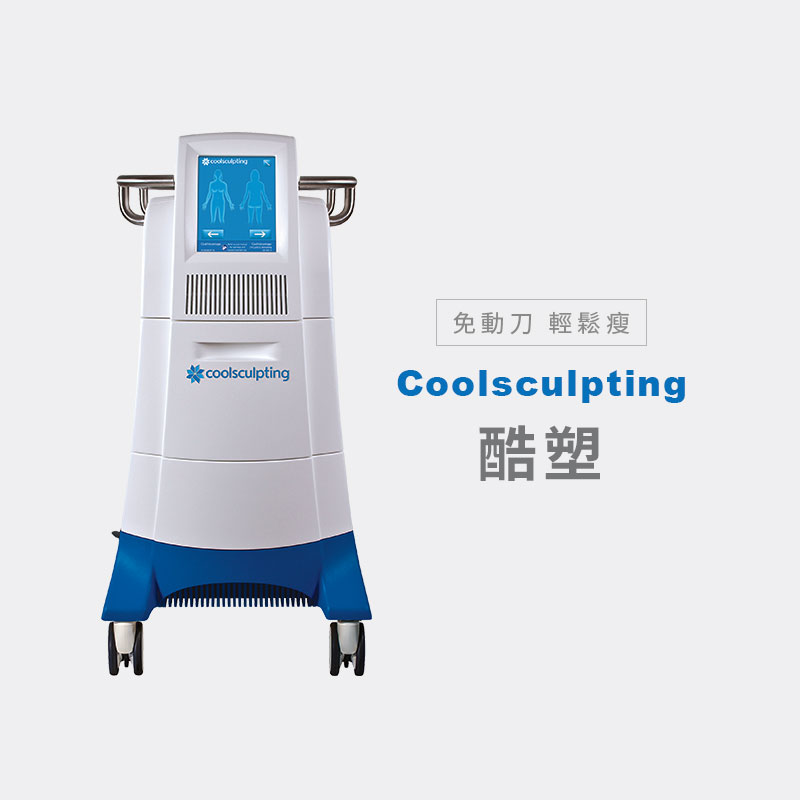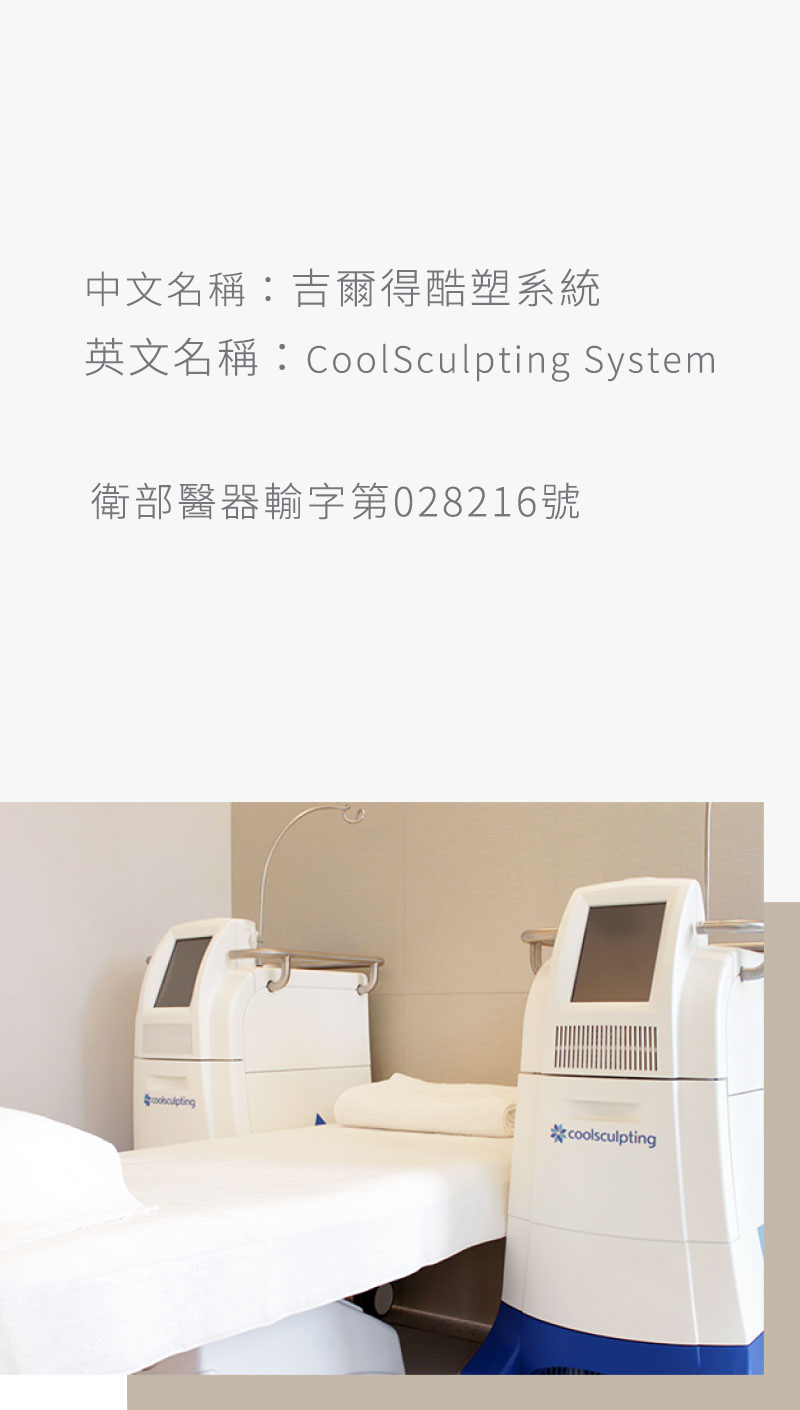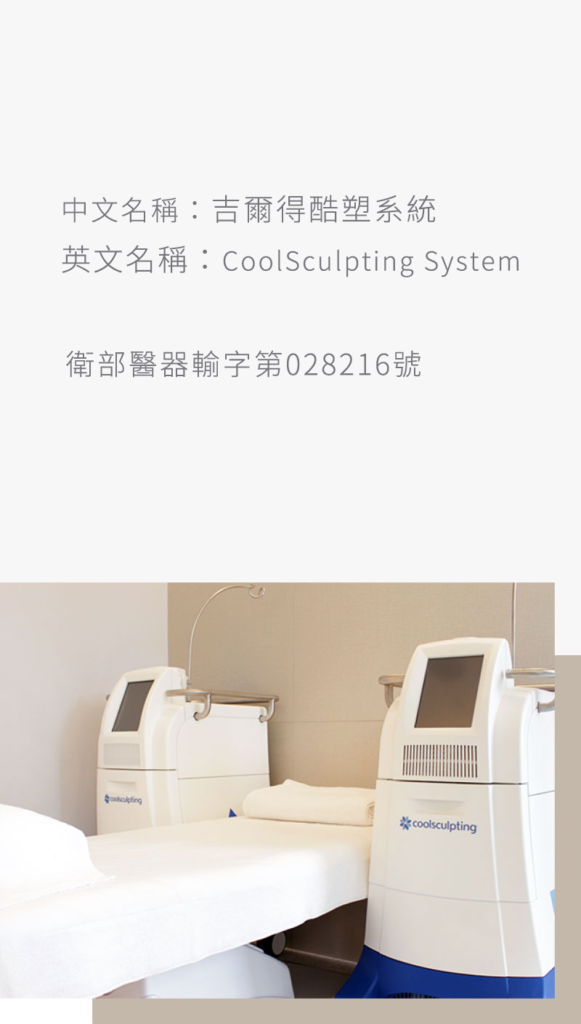 啤酒肚、蝴蝶袖、大腿內側等,難以輕易借助飲食調整或運動擺脫的頑固脂肪,就靠Coolsculpting祝你一臂之力!
酷塑系統為美國FDA、歐盟CE通過FAT REDUCTION 減脂技術,利用人體內不同組織對於低溫有不同的耐受度原理設計而成的,皮下脂肪是皮膚中不耐低溫的部份,因此利用脂肪不耐冷特性,使用攝氏4℃~5℃的「冷凝治療探頭」治療約35分鐘,遇冷的脂肪會自我凋亡(Aptosis),透過身體自然代謝過程,溫和地排出體外,完全不需外力介入,治療過程並不會影響其他生理結構,結束療程後也可維持如常的生活步調。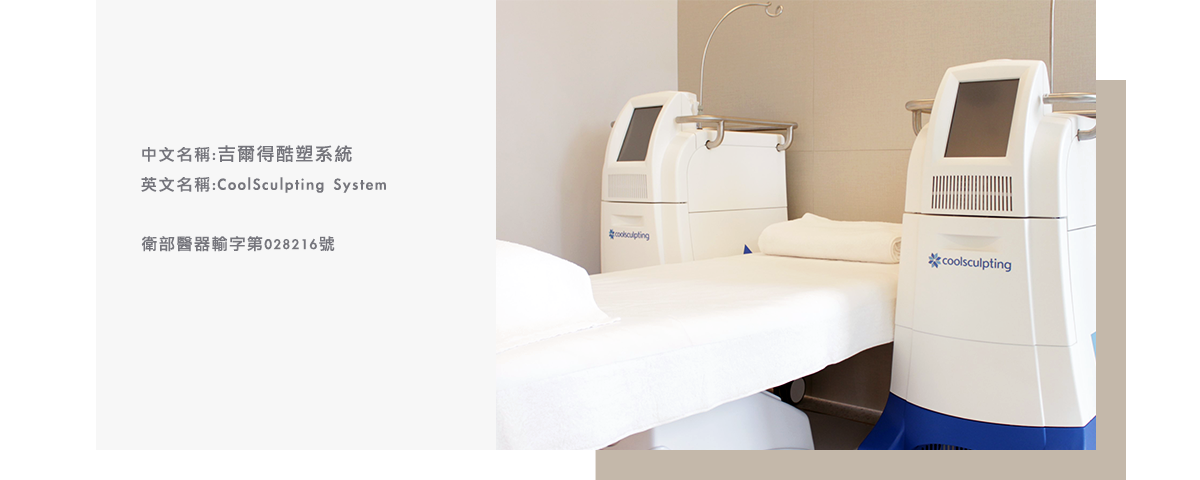 The Department of Health's Medical Device Import License No. 028216 has been issued for the CoolSculpting System.
CoolSculpting can help you address stubborn areas of fat such as beer bellies, bat wings, and inner thighs. These are areas that are resistant to changes through diet or exercise!
The CoolSculpting System is a technology for reducing fat that has gained approval from both the US FDA and EU CE. It is based on the principle that different tissues in the body exhibit varying tolerances to low temperatures, with subcutaneous fat being particularly intolerant. By utilizing the characteristic of fat intolerance to cold, the "condensation probe" is applied at 4℃~5℃ for around 35 minutes. This causes the cold-affected fat to undergo apoptosis and be naturally metabolized by the body. Importantly, the process does not impact other physiological structures, and after treatment, individuals can go about their normal daily routine.
酷塑 CoolSculpting - 冷凍減脂作用原理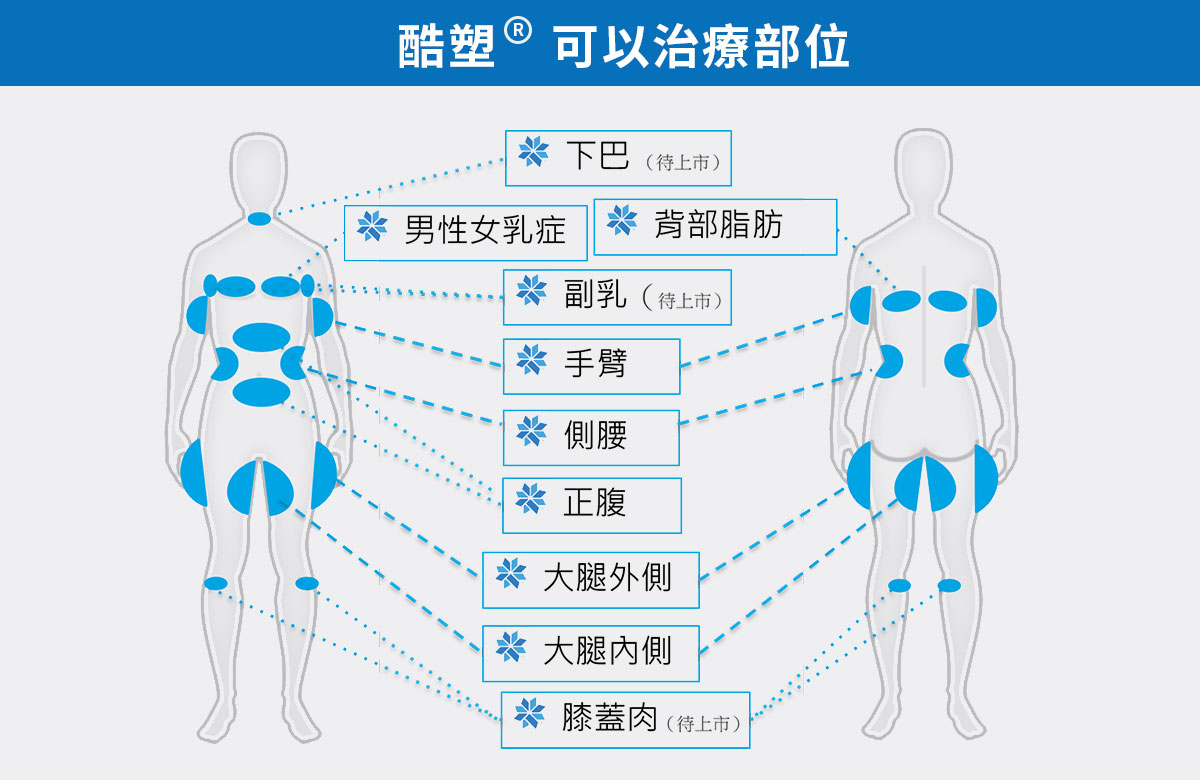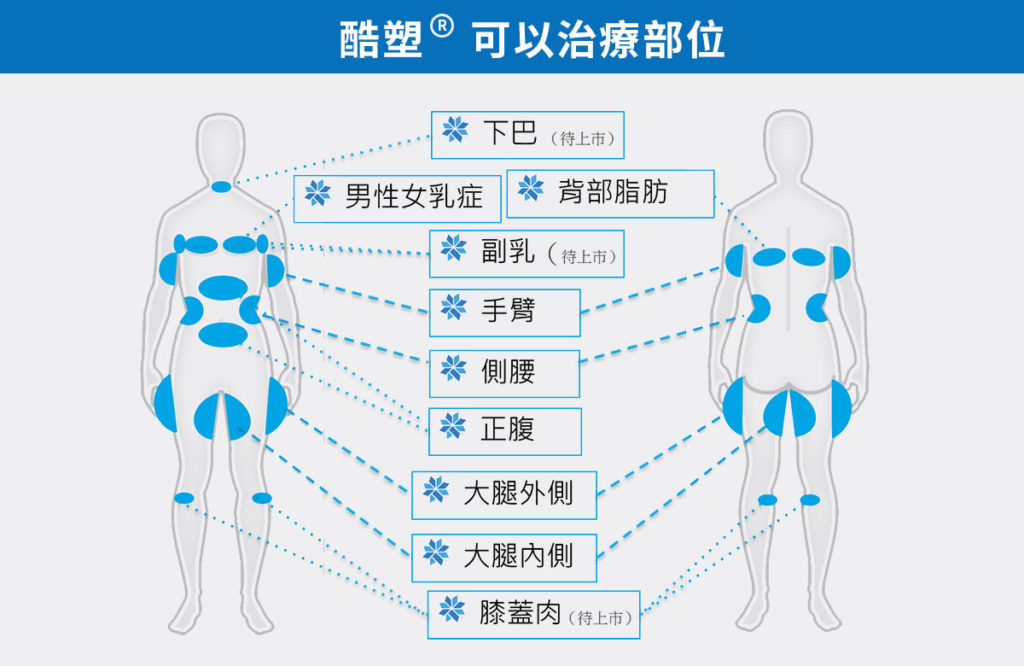 New CoolAdvantage Petite™ Applicator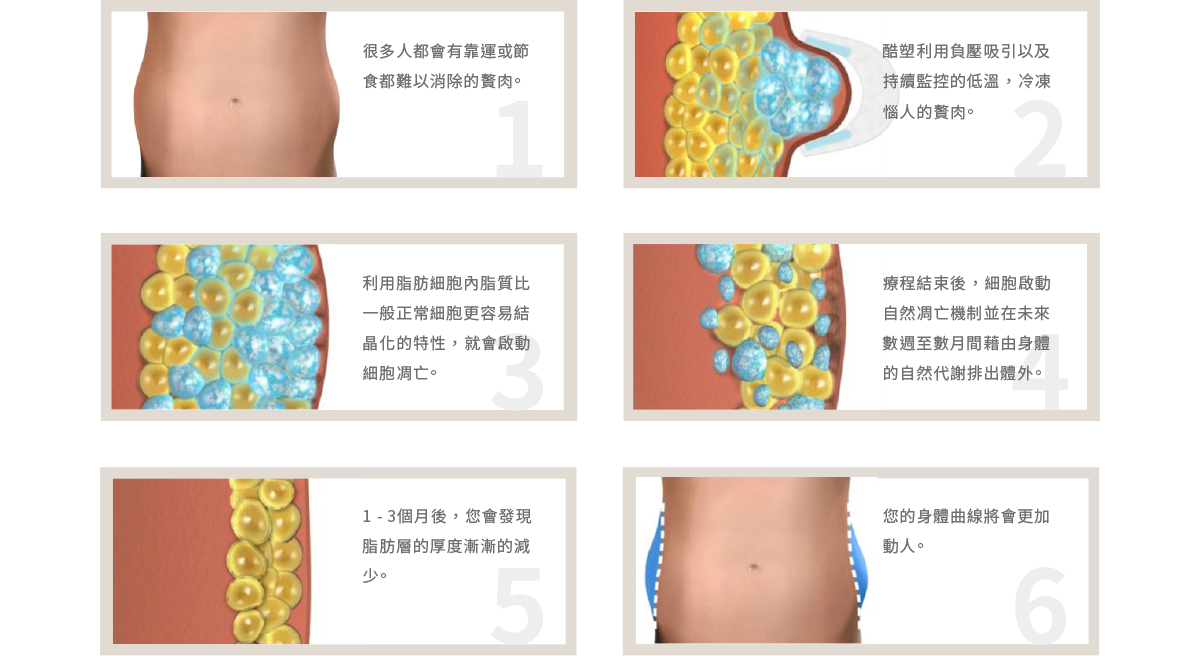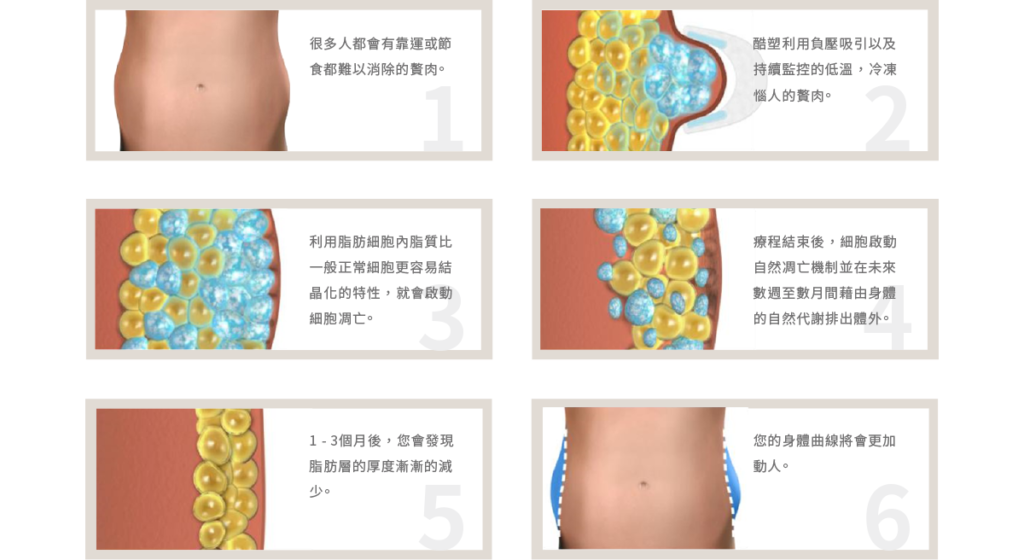 What areas of the body can be treated with CoolSculpting?
During the treatment process, once fat cells come into contact with set low temperatures, they will naturally undergo apoptosis, resulting in the release of cytokines and other inflammatory mediators. Within a few months after treatment, the inflammatory cells gradually eliminate the fat cells that have been destroyed by low temperatures, which are then metabolized by the liver through the lymphatic system, similar to the process of breaking down fats from eating food. Since the process of lipid elimination is gradual, it does not adversely affect blood lipids or liver functions.